Rotary International District 1100

Home | Community and Vocational
This is the home page of the District 1100 Community & Vocational Committee
Thanks for visiting the ComVoc Section of your District Website.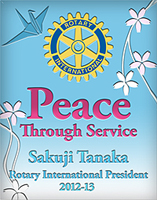 Your ComVoc team for this Rotary year is shown at the foot of this page. Please make use of them for any help you need to make this year's Club ComVoc projects the best ever.
It is our intention to use this facility as the major source of information and help to Club's ComVoc Chairmen and other Rotarians with a specific interest in this important area of Rotary service. Please get into the habit of regularly checking what is going on and let us know of any projects or good ideas you want us to tell other Clubs in the rest of the District.
Check out the "A Long Tradition" sub-group and the "Vocational Service Information - How can you help" page.
There is little doubt that a club with a solid base in its local community will be a successful club. Our International and National organisations are making major efforts to increase membership. You have a better chance to work with and find potential new members for your club when you are getting involved in the grass roots of your local community. Community and vocational projects with their involvement with local businesses, schools, hospitals, local government etc. can be the seed corn for membership efforts.
One of the most successful clubs in the UK is Diss in Norfolk. They have 74 members with a local population of some 2,500 people. If this ratio of recruitment was what we had overall in this District, we would more than double our membership! Diss puts their success down mainly to being "involved in almost everything that happens on our patch". Makes you think?
Links to the various sub-groups under this heading are shown in the left navigation panel.
Sub-Pages: