About Rotary - Service News 2019
Welcome to RotaryGBI Service News. This is the April 2019 edition of Service News, which collates links through to the monthly newsletters provided by the individual national Rotary GBI Service Teams.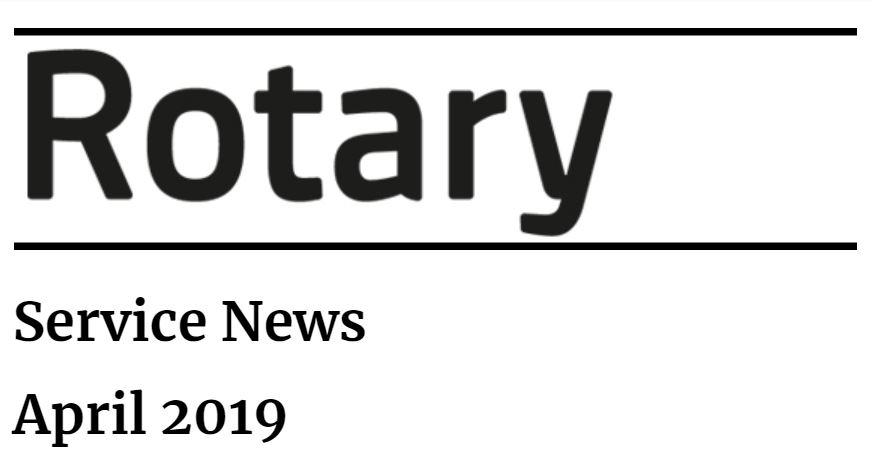 District Governors, District Governors Elect, District Secretaries, Club Presidents or Club Secretaries will receive a copy of Service News each month. This compendium is also published on the District 1100 website so that everyone within the District can make the most of the news, resources and opportunities within the team newsletters.
Foundation Team
Items include:
Message from Team Leader, Mike Parry

Nominations are open for the Rotary Peace Award at the Llangollen International Eisteddfod - closing date 30th April

Preparing for the year end - Club contributions and PHF recognition
Home Team
Items include:
Meet the winners of the Rotary Prize for Environmental and Scientific Advance at the Big Bang Competition

Help beat prostate cancer with the Rotary Ride

Tackle loneliness and social isolation with Silver Week 2019

Many more community and youth project updates
International Team
Items include:
Aquabox ships hundreds of aid items to Cyclone Idai victims

District Global Grant Project gets a fishing community back on the water after Super Typhoon Haiyan
Public Image Team
Items include:
Recharge your club's social media presence

Trying to raise funds for a project? Register for the Global Giving Accelerator by 26th April.

Follow RotaryGBI on our

brand new Instagram account

!

Telling the polio story - all video resources in one place