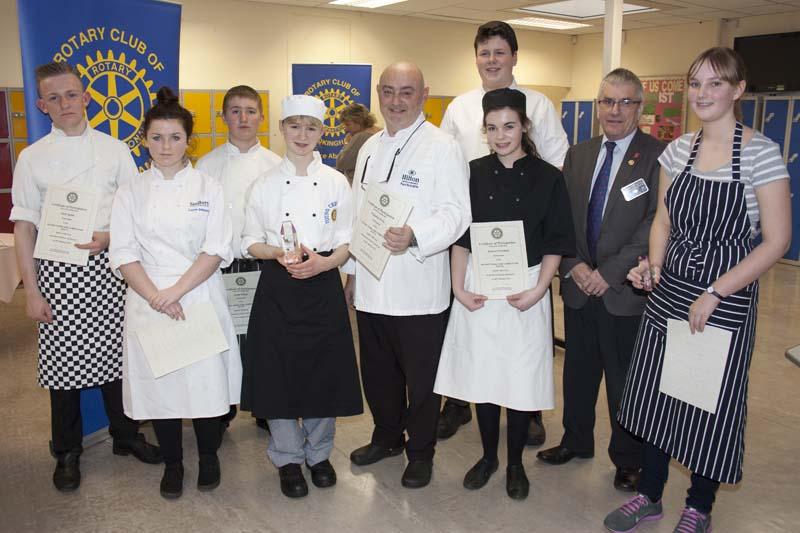 Encouraging young people to eat healthily and celebrate their culinary skills
Filippo Berio has teamed up with Rotary to scour all secondary schools in Great Britain and Ireland in search of the RIBI Young Chef 2016. The competition, which officially starts in September, looks to promote healthy eating amongst young people by encouraging students to show off their creative culinary talents by preparing a healthy three-course meal for two.
The competition starts with a local Rotary Club organising a competition at a local venue. The winners then go onto a district competition and progress to a regional final and ultimately to the final for Great Britain and Ireland!

Download Information Pack here
Watch John Booth's videos of what fun they had at the Hillingdon area Young Chef Finals in 2011 and 2012