Rotary International District 1180

Home | Communications | Llangollen International Eisteddfod 2012
Another successful year at the Llangollen International Eisteddfod. Despite the adverse weather conditions some of the time, the world was still singing and dancing and Rotary District 1180 was there.
Our district is unique in being the home of a world-famous music and dancing event every year in July - the Llangollen International Eisteddfod.
Choirs, dance troupes, bands and individuals travel from the far corners of the world to compete. It is also the first big event of the year in the diary of our RIBI President. There is a great competitive but fun atmosphere which gives a glorious fellowship opportunity despite the variety of spoken languages. The music speaks for itself!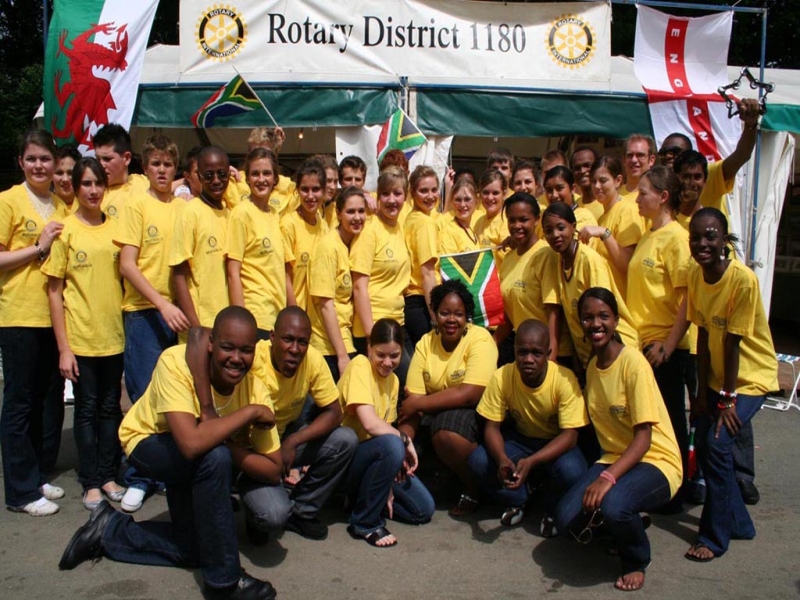 Our district hosts a hospitality and information tent, which sees thousands of people of all ages during the festival. It is led by Molly Youd (Wrexham Yale) and a superb team of volunteers from Rotary clubs throughout the District - but a chore it is not!
The Llangollen club hold their weekly meeting in the marquee on Thursday lunchtime, and visiting Rotarians are especially welcome.
Send an email about this page: