Young Musician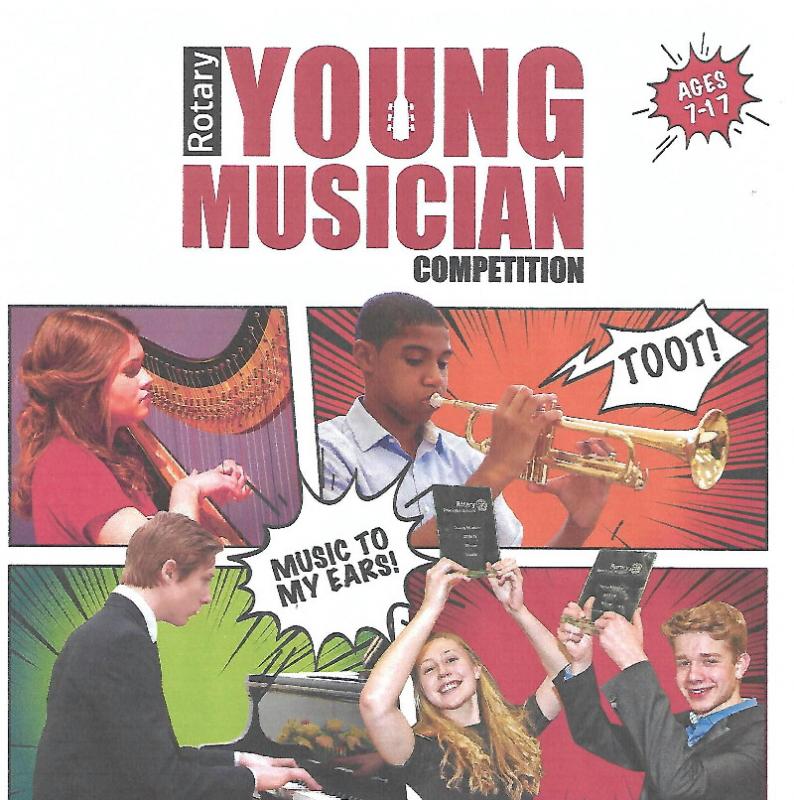 ROTARY YOUNG MUSICIAN COMPETITION
Share your gift of song or mastery of a musical instrument in Rotary's Young Musician competition.
Participants will get the chance to experience performing on a public stage and receive feedback from experienced judges, plus it offers a great chance for future collaboration with fellow musicians.
Entrants can be either a vocalist or instrumentalist.
Download the 2019/20 competition Information Pack and Poster and contact your local Rotary club for an entry form.
The organiser for the District Competition in District 1230 (West of Scotland) is William H Campbell who can be contacted at bill.campbell2121@gmail.com