Rotary International District 1100

Home | Environment | Community/Club Tree Planting
District 1100 Environment - Community/Club Tree Planting
†
A PRESS RELEASE FROM THE WOODLAND TRUST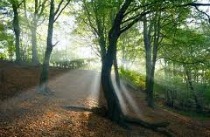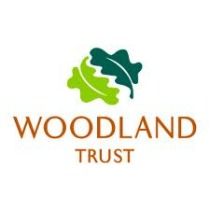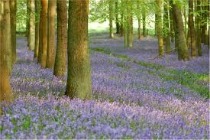 Dermot O'Leary wants the UK to plant free trees for The Queen's Jubilee
Dermot O'Leary and the Woodland Trust have joined forces to offer free tree packs to communities.
This autumn will see community groups across the UK plant over 200,000 free trees, some of the first celebratory trees to be planted as part of the Woodland Trust's 'Jubilee Woods' campaign to mark the Diamond Jubilee of HRH Queen Elizabeth II in 2012. As a result an area covering 480 acres, the equivalent of 480 football pitches, of trees will be planted.
1,000 packs of native trees are being distributed to communities, which will enable many children and groups to plant trees in villages, towns and cities across the UK. Tree packs are being provided in partnership with ibuyeco, one of the UK's leading eco insurance providers who have worked with the Trust for over 2 years and raised £300,000 for the charity so far.
Dermot O'Leary, television star, is supporting the campaign. He said: "The Woodland Trust has an incredible project to plant 6 million trees to mark The Queen's 60 years on the throne. I believe everyone should have access to trees and the benefits they provide for health, well being and wildlife and I'm thrilled to be supporting the charity's Jubilee Woods project.
"It's a chance to get all your friends and community together, get outdoors, engage your kids with nature and leave something amazing for the future. All groups can take part so get online and order a free community tree pack for this autumn or next spring."
Packs are available in two sizes and four different themes, ideal for planting as hedging, small woods or copses. Native trees help support a variety of wildlife from songbirds such as blackbirds and song thrush, to other animals including squirrels which thrive on nuts from the hazel tree.
Victoria Hodson, project development manager at the Woodland Trust, said: "People are transforming their neighbourhoods, growing their own fruits and nuts, creating protective shade and shelter, and helping create greener spaces for relaxation, work and play. Tree planting is a great reason for people to come together, and in less than a decade, the trees being planted this coming autumn will be well above head height. What a fantastic way to mark the Diamond Jubilee. We've already provided over 1,300 groups with free trees previously, so I'm delighted that ibuyeco are working with us to offer 1,000 more packs to communities this coming autumn."

The initiative is part of the Trust's Jubilee Woods project, its most ambitious woodland creation initiative to date, which aims to involve millions of people in planting over 6 million trees by the end of 2012. HRH The Princess Royal is its patron, and the project is only one of a handful to carry official Royal approval.

Communities can apply for a free pack of trees for delivery this autumn or in spring 2012, by registering online today at http://www.jubileewoods.org.uk/treepacks . Autumn applications closed on September 25th 2011.† It is however well worth mentioning that the spring 2012 packs are intended to include Royal Oaks so watch out for further details in due course.
The pdf File will give you the information you require click on the attachment.†D1100 tree planting file.pdf
Sub-Pages: