Rotary International District 1100

AG Allan Taylor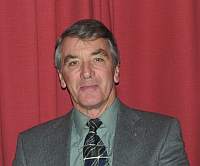 For details of the Clubs in this Zone, Click on "Areas in this District" and then choose Zone 1 on the left hand side list. This will bring up links to all the relevant Club websites.
Minutes of the Zone 1 Meetings will be found by clicking the appropriate button(s) on the left hand side of this page.
AG Alan has also lodged details of a possible project that Clubs may want to adopt, "Community Tree Planting". Details can be found by clicking the button on the left.
There is an excellent presentation on Environmental matters that was shown at the Zone Meeting on 20th July.
It can be viewed by clicking on a pdf version here: Environment_Zone_Meeting_pres070811.pdf
The 3rd Zone 1 meeting was held on 13 February 2012 and the notes of the the notes of the meeting are here.
Zone Meetings 2012/13
Bristol Golf Club Tuesday 17th July at 19:00
The golf Club is on the B4055 signposted Easter Compton and J17 of the M5 the Cribbs Causeway junction.
Sub-Pages: