Rotary International District 1100

Hope & Homes for Children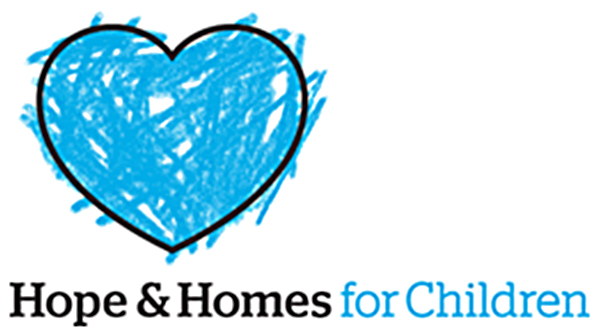 It would be no exaggeration to say that Hope and Homes for Children would not be where it is today without the support of Rotary International in Great Britain and Ireland.
Rotary has been a great friend to us since we began and we are hugely indebted to the many individual Rotarians and Clubs who have worked so hard to raise funds to transform the lives of vulnerable children across Central and Eastern Europe and Africa.
Rotary and Hope and Homes for Children: Rotary and Hope and Homes for Children have worked together for many years, with Rotary playing a leading role in the development of projects in both Eastern and Central Europe and Africa. We would like to take this opportunity to say thank you to Rotary International in Great Britain and Ireland; you have helped us to change the lives of some of the world's most vulnerable children and families. There is still, sadly, much more work to be done and we are looking forward to a continued relationship with Rotarians through the launch of our new Rotary initiative, Project Ubuntu.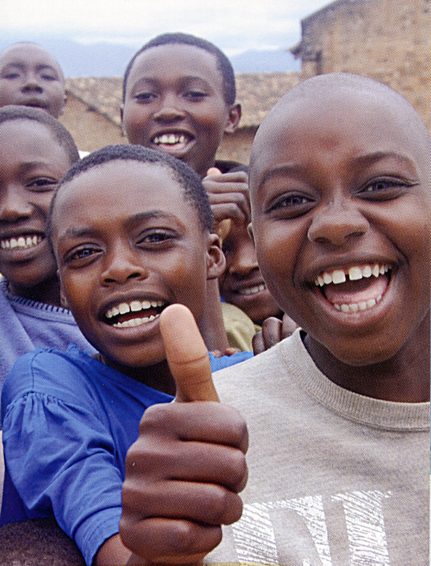 What Rotary has already achieved: From 2004 – 2005, Hope and Homes for Children was honoured to be chosen as the RIBI Preferred Project which led to the start of Rotary's Africa Hope. The success of this project saw Rotarians raise over £600,000 and change the lives of hundreds of children in South Africa and Rwanda. Thanks to the support received from Rotary, orphaned children and families that were vulnerable and helpless were offered a lifeline and are able to look forward to a happy and independent future.
Introducing Project Ubuntu: Ubuntu means 'humanity to others', a philosophy that runs strongly through the ethos of Rotary Clubs all over the world.
Project Ubuntu embraces this philosophy and offers the opportunity for Rotarians to change the lives of even more of the most desperate children and families living in Rwanda, South Africa, Sudan and Sierra Leone. Our aim is to provide the tools needed for children and young people to find the strength, courage and resources to live healthy, successful and independent lives.
Just three years is the average time it takes us to change the lives of a family who are in the depths of despair and poverty. With the provision of basic resources and support such as education, healthcare, vocational training and home repairs, we can assist families to achieve the independence they desire.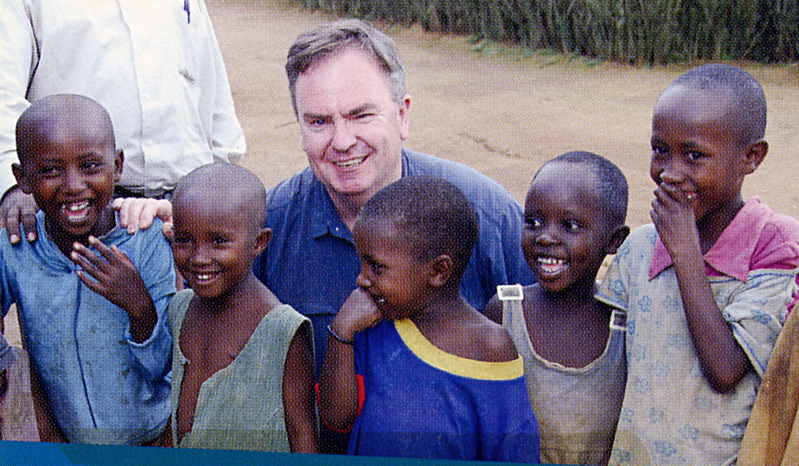 Rotarian, Gordon McInally (President RIBI 2004 – 2005 and Director Rotary International 2007 – 2009) has recently visited Africa and has witnessed the impact that Rotary's support of Hope and Homes for Children has had. He says, "Where once there was despair, there is now hope – hope of a future where people are self-reliant with improved self-esteem. I firmly believe that hope is one of the greatest gifts Rotary can give."
We invite Rotary Clubs and Districts to get involved with Project Ubuntu and witness the long lasting transformation that they will be effecting. Find out more about Project Ubuntu and how you and your club can get involved today.
Resources for Rotarians: If you or your club would like to support our work H&HFC can provide:
Speakers for Rotary meetings, District Assemblies and Conferences, and stands for the Conference Rotary Showcase.
DVDs about our work which would be ideal to play at a club meeting or an event.
A range of fundraising materials from posters and leaflets through to collection cans and sponsorship forms.
More detailed information on Project Ubuntu and our programmes across Central and Eastern Europe and Africa.
For more information on how your club can support Hope and Homes for Children or to request resources please contact Community Fundraising team by calling 01722 790111 or by emailing rotary@hopeandhomes.org
Rotary runs deep within Hope and Homes for Children with our co-founder, Mark Cook, being an honorary member of the Rotary Club of Frome Selwood. Chief Executive, Rick Foulsham is a member of the Rotary Club of Winchester and Imaculee Vidivi, a trauma councillor in Rwanda, is also a Rotarian.
Updates are listed in the Reports section at the top of the left navigation panel.
Sub-Pages: