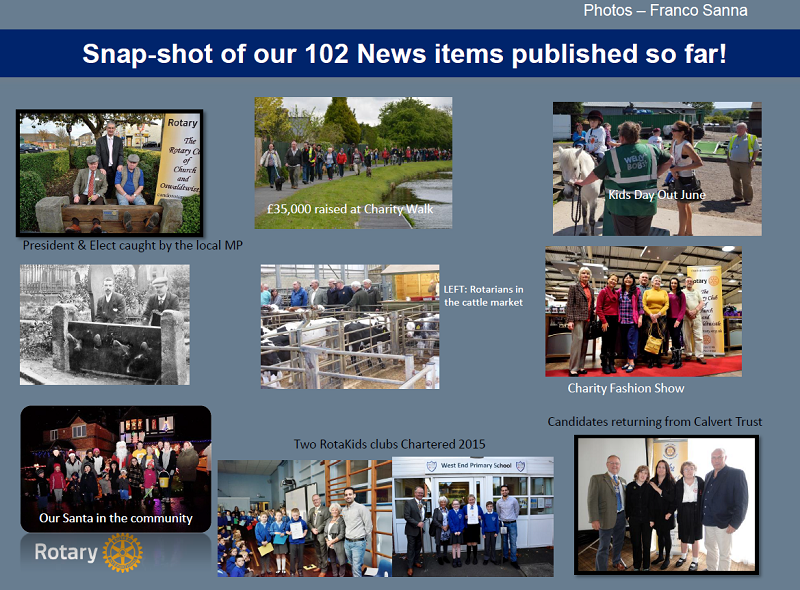 The annual PR Competition
District PR Competition
The winners 2015-2016 are Church & Oswaldtwistle Rotary.
Previous Winners are Fleetwood (2014-2015), Furness (2013-2014) and
Kendal (2012-2013)
How to enter : for individual or multi club entries
Please share your external PR successes during this current Rotary Year (from 1 July 2015 onwards).
Your portfolio should include copies of descriptions of what your club has arranged i.e.
any media coverage

publicity initiatives e.g. World Polio Day

awareness raising campaigns

include use of social media if applicable
If you can provide information about the impact that your activity has made on membership, charity giving or increased awareness of what we do then this will help the judge. The portfolio can be in hard copy or electronic form.
The District PR and Communications Team are very interested in your local activities so that we can all learn from your successes. We are aware of some excellent PR initiatives and we would like to provide opportunities for us all to share and benefit from these good ideas. Please send them to us whether you wish to enter the competition or not.
Closing date to register your entry is 6 December 2015 and then portfolios need to be submitted by 31st January 2016. The winner will be announced at the District Conference. Please note a minium of three clubs in District need to enter for this competition to go ahead.
Contact District PR and Communications Chairman if you wish to enter.