Rotary International District 1100

Humanitarian Aid
Brilliant News!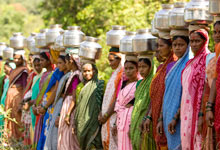 RI has again allocated $21.5 Million to Matching Grants for 2011/12, which is almost the highest award in the history of these grants.
Rotarian participation is key to the success of our Humanitarian work. Grants of more than US$2.4 billion have been given since 1947, towards our (mainly) international projects; only since the advent of District Simplified Grants have we been able to use Foundation monies for local projects.
There is a 'Business Cycle' for Matching Grants, as per this link: MG Business Cycle
Although D1100 was not selected as a Pilot District for 'Future Vision', we are being encouraged to work within the 6 Areas of Focus for our humanitarian projects; these areas of focus will be the norm when Future Vision goes worldwide in July 2013.
The 6 Areas of Focus are as follows:
Peace and Conflict Resolution

Disease Prevention and Treatment

Water and Sanitation

Maternal and Child Health

Basic Education and Literacy

Economic and Community Development
Add a public comment:
Comments, once approved, will be displayed on this page
Your email address will not be displayed on the page, but is required should you require contacting.
all fields are required