Rotary International District 1020

Home | Georgia Student Programme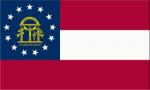 Information about the next Programme and an information evening
THE CHANCE OF A LIFETIME!
GEORGIA

(

USA

) ROTARY STUDENT PROGRAMME
INFORMATION NOTICE: SECONDARY SCHOOL STUDENTS INVITING APPLICATIONS FOR A PLACEMENT COMMENCING AUTUMN 2013
The Georgia Rotary Student Programme (GRSP) could be for YOU! Find out much more via the Internet at
www.grsp.org – it's all there! S5 pupils in particular can benefit!
GRSP is open to all young people who will be aged 18 (and no older than 25) by 01 August 2013 and are able to undertake a course of study at a University College in Georgia, USA commencing in the Autumn of 2013 running through to May 2014. Most students return to a college or university place in the UK.
Virtually all costs are met by the Rotary Clubs of Georgia, including all course fees, accommodation, books and some regular pocket money. Your local Rotary Club may assist with some other costs. The costs which require to be met by families are flights, health insurance cover, VISA and SAT costs and sufficient spending money.
The first step in being considered for a Georgia placement is to let your identified teacher (depute rector, guidance, etc) know that you wish your name to be put forward to the local Rotary Club as a likely applicant. We will then contact you directly shortly.
There is also an invitation, to attend with parents a meeting of all interested applicants. This is set for 12th June 2012 at The Chaplaincy Centre, Heriot-Watt University, Riccarton at 7pm.
There are many places available for Scottish students so do not hang back. This is a very real opportunity to experience life in the States at little cost to yourself or family. Over the last several years we have had young people out in Georgia at a range of University Colleges and they have had the experience of a lifetime. YOU can be one of them in the years ahead! Why not register an interest now and get on board.
YOU MUST LET YOUR TEACHER KNOW OF YOUR INTEREST IN APPLYING. Further details are available from your local Rotary Club.
TEACHER CONTACT: .....................................................................................
LOCAL ROTARY CLUB CONTACT: lindsay.craig@blueyonder.co.uk..... Tel: ....0131 477 4431.
A YEAR IN THE STATES AT VIRTUALLY NO COST
STUDY AT COLLEGE IN SESSION 2013 - 2014
More information:
Add a public comment:
Comments, once approved, will be displayed on this page
Your email address will not be displayed on the page, but is required should you require contacting.
all fields are required