Rotary International District 1040

This is a photo of our District 1040 GSE Team on their arrival in Curitiba District 4730 Brazil.
They are said to be in good shape but tired after 3 flights to get them there.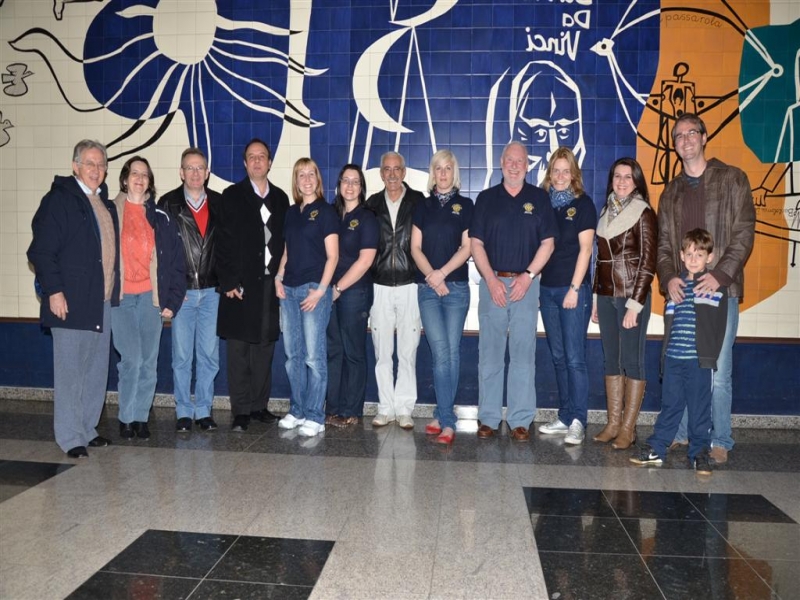 Team Members: Reading from left to right as the are in the photo, Anna Bradnam, Rebecca Taylor, Jane Crosby and Catherine Boyd,
Brazilian Rotary reception team; From left to right: Douglas Diener, Ingrid (his wife), Pedro Utzig (ex Team Leader to India), Luiz Ben-Hur, in the middle of the Team their next Governor (Arlindo Venturini), Lilian Pasetti and Murilo with son.
Click on the photo on the right to enlarge it.
07/05/12- Follow the GSE Team Blog