Rotary Navigation Walk
Rotary's 3rd Navigation Walk was organised by 9 Rotary Clubs with another 7 assisting, to raise funds by sponsorship for Overgate, Forget Me Not, Wakefield, Kirkwood Hospices.
Spring got off to a fun start when over 370 walkers strode along the 20 miles of canal towpaths from Sowerby Bridge to Horbury in both directions or to points along the route on Sunday.
Walkers young and of mature years, some over 80, with family canines and even one friendly gorilla, Misty, took part walking in families, teams of work colleagues, club members, or community groups (The Actors workshop, the Orangebox, the Community Foundation for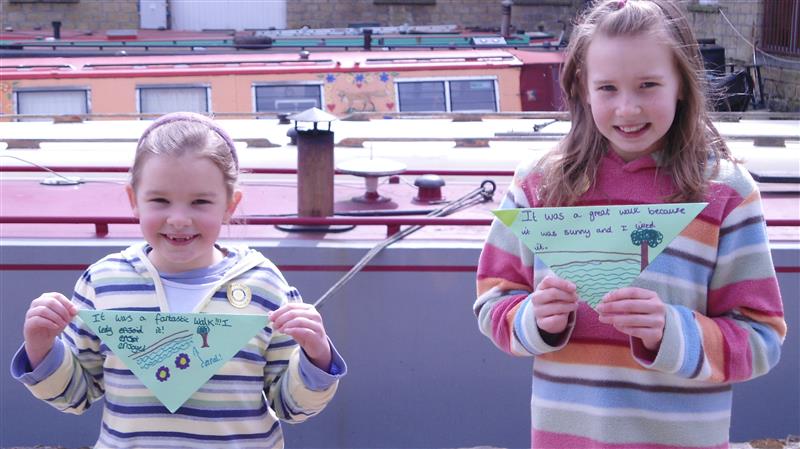 Calderdale, the Soroptimists). Amazingly, 83 people walked the entire 20 miles. 1 even both ways! Some walked in team colours, in sweatshirts with their logos on and the gorilla sported a colourful pink feather boa leading many to conclude she must be a girl!
All, including the gorilla, received an official Certificate on completion of the Walk.
Rotarian Olwen Edwards responsible for Publicity for the Walk said