End Polio Now!
News and information from the Rotary International campaign to eradicate Polio
For further information, see the RIBI pages on Polio Eradication.
Read about the global campaign to eradicate polio and the involvement of Rotary International.
Read the latest statistics on polio cases, country by country, updated weekly.
WE ARE

---
From the archives: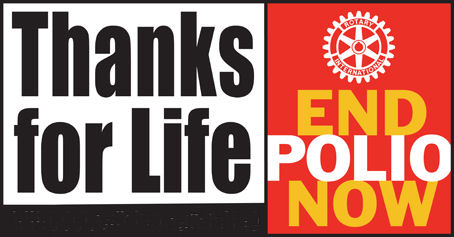 Read about the Durham Clubs' "Window of Opportunity" in February 2010.