Young Technologist Competition

What is it?
Teams of four Design and Technology students with an interest in engineering and science subjects are invited to apply to compete in a full day out of school event to devise and build a solution to an unseen technical task.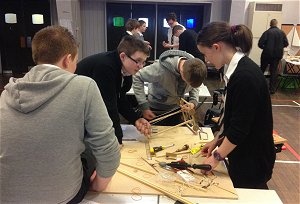 There are three age categories for teams to enter. The one task has three levels of difficulty:

Foundation Task (for students aged11 - 14)
Intermediate Task (for students aged 14 - 16)
Advanced Task (for students aged 16+ )

Working against the clock your team will need to have good communication skills, be well organised and able to show the development of your task solution in a design portfolio.

At the end of the day your solution in the form of a working model will be tested and judged against competing teams from your own school / college and teams from neighbouring schools & colleges.

Are you up for the challenge? Contact your local Rotary club for more information.