Antony Wood: Never the Same River
"Never The Same River" tells the story of a young boy as he grows to a man. It is a tale of danger, challenges and romance told with humour and honesty. It is about change and how we deal with change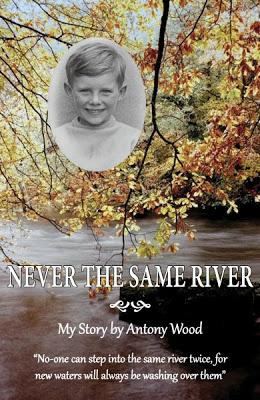 "Never The Same River" tells the story of a young boy as he grows to a man. It is a tale of danger, challenges and romance told with humour and honesty. It is about change and how we deal with change
'For many people life is a struggle and for most it's a mystery' - Charles Handy
This inspirational talk is about change, how we deal with it and how we can help the next generation deal with it.
Antony, who describes himself as a 'late developer' from a 'dysfunctional family', has led an interesting life and his memoir follows the young boy as he grows to a man, in the process becoming a soldier, an entrepreneur, a manager and even a politician. It is a story of danger, challenges and romance told with great humour and honesty.
Sir Christopher Ball (formerly Warden of Keble College, Oxford) endorses the book thus:
Never the Same River is an entrancing book - thoughtful, personal and amusing by turns. The story of one man and his family coming to terms with the second half of the 20th century is honestly related - and movingly instructive. It reminds us all of 'how we were', and prompts us to reconsider how we should be. Read it and learn.
For those inviting Antony to their Rotary Clubs it could also be an opportunity to 'listen and learn'. In particular, learn about the help we can provide to young people to develop the interpersonal skills and knowledge they need to earn their living.