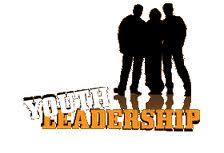 Youth Leadership Development Competition This competition is one of our longest running youth projects and it rewards young people with clear leadership potential based on their extra-curricular activities. Last year we reviewed the format of the competition and we will keep this programme for the coming school year. Winners will visit Belfast and meet with local politicians and business leaders, then we travel to Dublin for further meetings with leaders and then the highlight of the trip will be to debate a variety of motions in the European Parliament in Strasbourg at Euroscola.
NB: ALL entrants must be under eighteen years of age on 31st March 2018
Club packs were distributed at Assembly
June / September 2017: Contact schools for participants
October 2017: hold club interviews and select club winner
Late November 2017: Regional finals
February 2018: Youth leadership 24 district winners go to Belfast/Dublin & Euroschola in Strasbourg
Questions and answers, please contact Youth Leadership Competition co-ordinator Sam Crowe Rotary Club of Carrickfergus, Rotary Youth Leadership Project Office, 22 Marshallstown Road, Carrickfergus, Co Antrim BT38 9DE
Tel: 028 (048 from R.o.I.) 9336 3686; Fax: 028 (048 from R.o.I.) 9336 2452
Email:sam@homesbycrowe.co.uk
The Youth Leadership Development Competition is run by Rotary Ireland. Submission of a completed Nomination Form is conditional on each applicant agreeing to abide by the Competition Rules.
YDLC Document Downloads ...
Acceptance of Rules and Guidelines
Rotary Photo Permission To Be Used