Classics on Show
Classics on Show - Stokesley Showfield
thumbnail view
Classics on Show - Stokesley Showfield
Vintage Vroom!!!
This is a must for anyone with interests in historic transport – whether cars, trucks, tractors or motorbikes. This annual event will this year feature no less than 500 vehicles – it gets bigger every year. There'll be hundreds of classic cars, motorbikes, historic commercial vehicles, family entertainment and stalls throughout the day.
If you want to enter a vehicle, it's free to do so! Visitors pay an entrance fee which includes free parking and a complimentary show catalogue. Gates open at 10am and close at 4pm.
Our next Classics on Show is Sat 15 June 2019.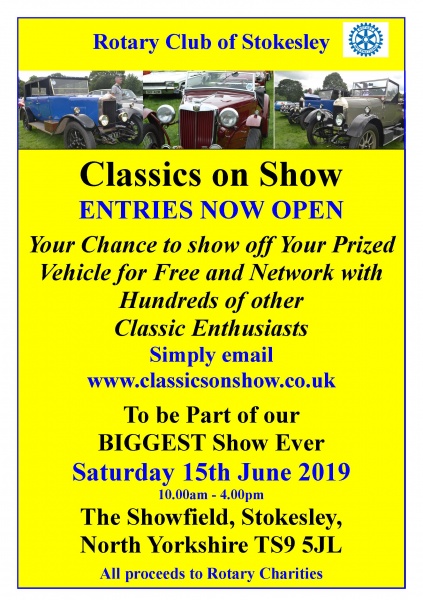 Keep up-to-date via
www.classicsonshow.co.uk
or on the Show's own Facebook page.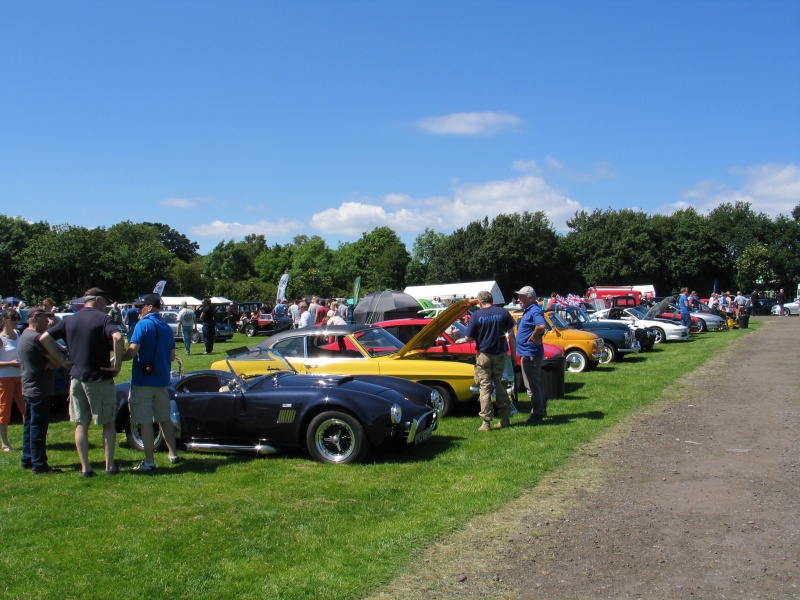 Contact Chris Mayes about this page: