Children in Need Collection at Heathrow Airport
Every November Rotarians, Rotaracters and Interacters from the Thames Valley District converge on Heathrow's Terminal 5 to raise funds for BBC's Children in Need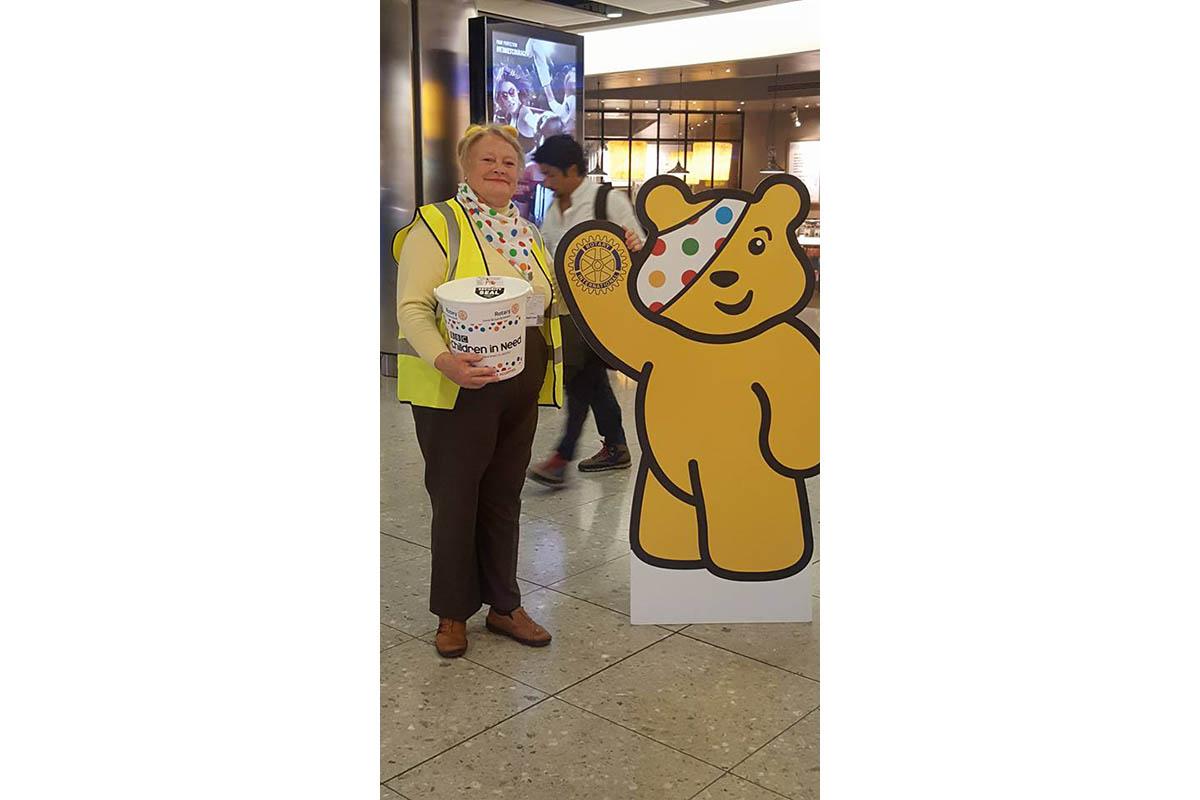 Every November Rotarians, Rotaracters and Interacters from the Thames Valley District converge on Heathrow's Terminal 5 to raise funds for BBC's Children in Need
Rotary helps Pudsey for Children in Need

Friday 13 November 2015 6.00am-9.00pm

London Heathrow Airport
Last November over 150 members of the Rotary family raised a record £22,000 from travellers and workers in Terminals 2 and 5 at Heathrow. This year we have permission to collect at all five terminals, so we are looking for more volunteers to collect even more for this great cause!
Be not daunted by the length of the day, because working together and sharing the hours make it lots of fun and really interesting. You never know who you might meet.... Just ask any of the 150 volunteers who keep coming back year on year!

If you have got what it takes to have fun and collect with a smile, please get in touch. This is the largest Rotary collection for Children in Need in the World!
Coordinated by Misbourne Matins and Marlow Thames Rotary clubs, please contact Paul Fisher at volunteer@rotarycin.co.uk
Download the advance information leaflet here and share with your friends and colleagues

Discover more about Rotary's partnership with Children in Need on the dedicated website