A Taste of Persia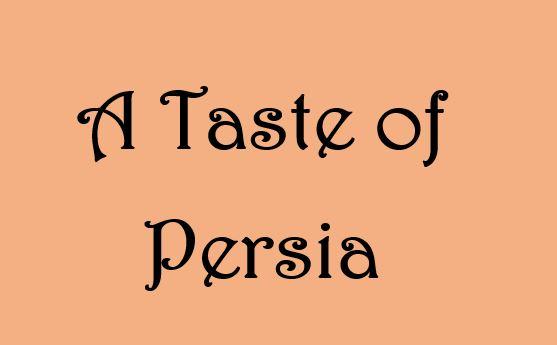 Fundraising for the Northern Brainwave Appeal ...
More than 85 Rotarians, Inner Wheel members and friends gathered at the home of President Fari Serajian and his wife Tracy to enjoy a splendid "Taste of Persia" lunch, in aid of the Northern Brainwave Appeal.
Special guest was Dr Anil Golkar OBE, Clinical Director and Consultant Neuroradiologist, who last year performed life-saving surgery on Tracy's father, James, and his family will be forever indebted to Dr.Golkar and his team at the Neurosciences Department at the Royal Victoria Informary (RVI) in Newcastle. Dr Golkar thanked everyone present and especially The Rotary Club of Durham for their support.
The Brainwave Appeal was established in 1988 to raise funds for the Regional Neurosciences Centre's High Dependency Unit, which cares for patients who are severely ill, through head injury including: following stroke and neurosurgery. Since its launch, the Brainwave Appeal has helped create a modern monitoring environment for patients from all over the North of England.
President Fari is delighted to report that the total raised is in excess of £1,350 and thanked everyone who supported this tremendous event.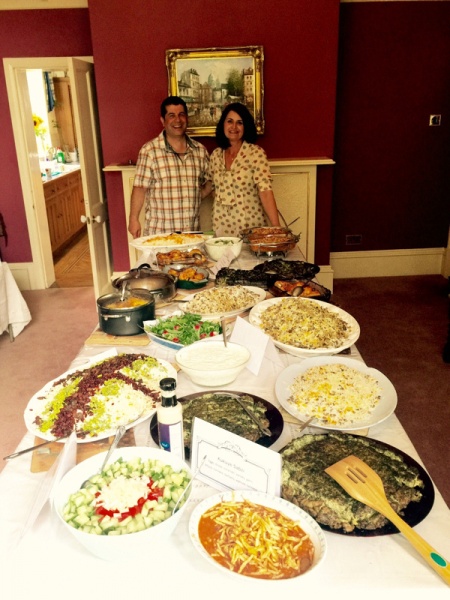 What a spread! It was all delicious ...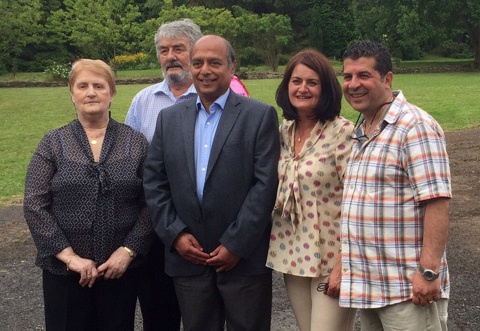 Fari and Tracy with Tracy's parents and Dr. Golkar
A Footnote:-

Dr Golkar was invited to our weekly meeting on August 6th where President Fari was truly pleased to present him with a cheque, on behalf of the Club, for the grand total of £1,687.50 which includes the Gift Aid we were able to recover. Dr. Golkar expressed his sincere gratitude and explained some of the pioneering work being carried out at the RVI, adding that, despite the wonders of the NHS, additional funding is always needed.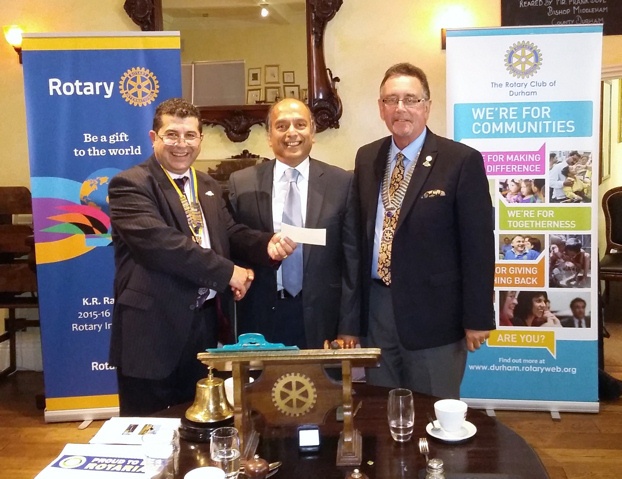 President Fari hands the cheque for £1687.50 to Dr. Golkar - pictured here with
Rotary District Governor Terry Long - see the Meeting Report