From Rock 'n' Roll to Rocking Chair
John 'Dusty' Dunsterville is an extremely talented professional musician with many years performing experience. His presentation gives a witty romp through his career to date, lavishly illustrated with songs and archive photos. Not a PowerPoint in sight!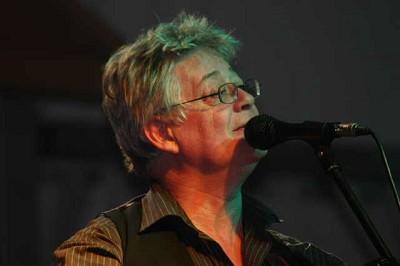 John Dunsterville: From Rock 'n' Roll to Rocking Chair
John's father was a school teacher from Farnham Common and his mother a classical musician from Chile. The youngest of five boys, John had an ambition to be a rock star, somewhat to his parent's alarm. His first instrument was a ukelele. With great wit and good humour, John takes us through the ups and downs of life as a professional musician, lavishly illustrated by songs (some of his own composition) and masterful guitar playing, giving an amusing insight to the social history of our times along the way.
He is accompanied at his 'gigs' by his 'glamorous assistant', aka wife Jane, who, by passing black&white archive photographs around the audience at appropriate intervals, provides a delightful alternative to danger of death by PowerPoint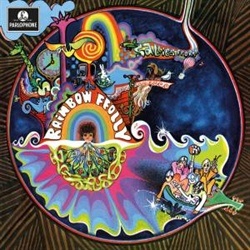 It would spoil all the fun to reveal much more, but the Rock'n'Roll starts with Rainbow Ffolly, his ground-breaking band, and the Rocking Chair refers to his sessions with the late, great Val Doonican. There is a good deal of merriment in between, including his years with a High Wycombe dance band, a spell as a fibreglass sculptor which led to a brief but eventful career with Rick Wakeman and steadier moments as a greatly respected session musician.

If you are looking for a special evening with a difference, this comes very highly recommended. To avoid disappointment, book in good time as John and Jane are much in demand and John is still performing centre-stage twice a month at Dusty's Blues Club. He is also a very active Rotarian!

Contact:
jdunsterville@uwclub.net