Sunningdale Wheel Barrow TT @ Sunningdale Carnival
Come and join us for great family fun at the Sunningdale Carnival. Win fabulous prizes at Ascot Rotary's Wheelbarrow TT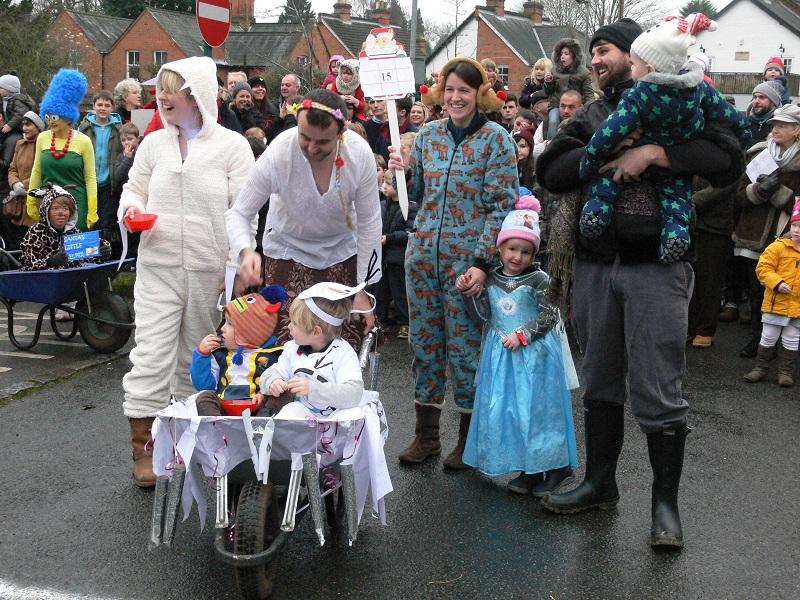 Come and join us for great family fun at the Sunningdale Carnival. Win fabulous prizes at Ascot Rotary's Wheelbarrow TT
Sunday 13 September 11.00am-4.00pm

Sunningdale Wheelbarrow Time Trial
Broomhall Recreation Ground, Broomhall Lane, Sunningdale SL5 0QS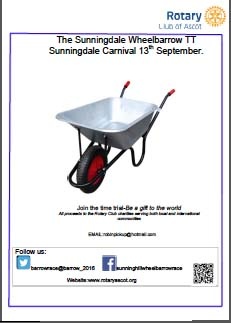 The Rotary Club of Ascot will be holding a mini Wheelbarrow Time Trial at the Sunningdale Carnival. It will be great fun for all the family. Kids show Dad who is the fastest Sunningdale wheelbarrower by beating him on the Sunningdale Carnival wheelbarrow TT course, and for the fastest there are a spectacular prizes!
A fabulous humungous Teddy Bear for fastest child and for fastest adult,what they have always wanted - a very glamorous wheel barrow in this seasons colours and again a humungous Teddy Bear.
No need to book. Entry on the day: £2 adults £1 children
All proceeds to Rotary Club charities, which serve both local and international communities.
Don't forget the main event on New Year's Day! Sunninghill Wheelbarrow Race