ST.GEORGE'S NIGHT DINNER
.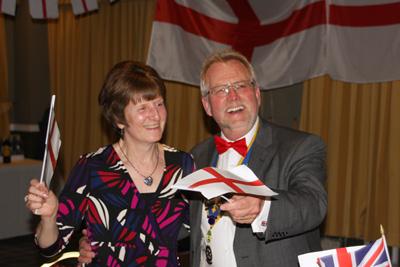 ST.GEORGE'S NIGHT DINNER
Chilton Hotel, 23rd.April 2016
Once again the members and friends gathered for a night of fun, friendship, food and frivolity.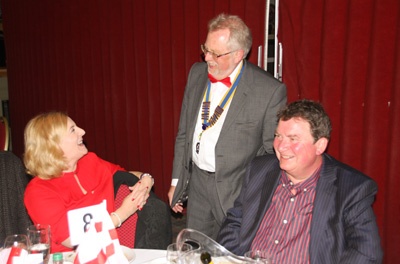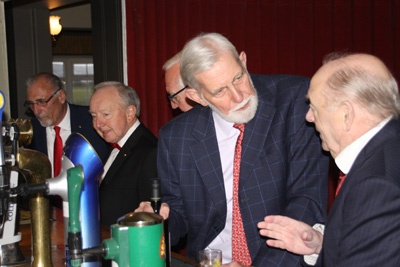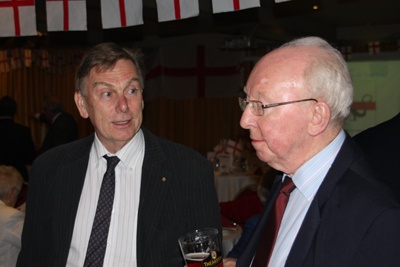 After a traditional meal of roast beef and yorkshire pudding minds were challenged with a quiz while Graham and Geoff persuaded us to part with our money to buy raffle tickets.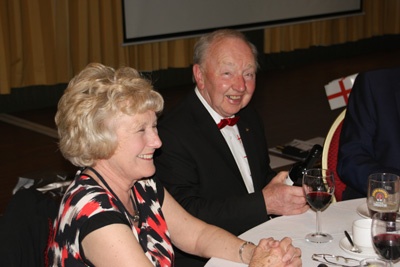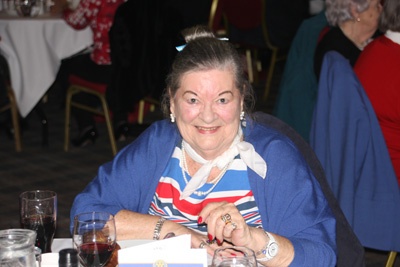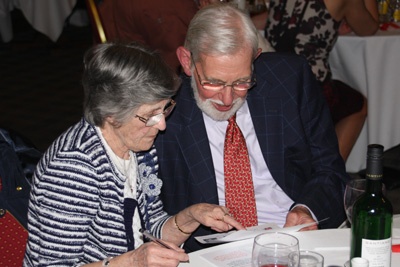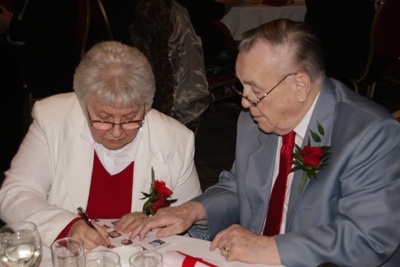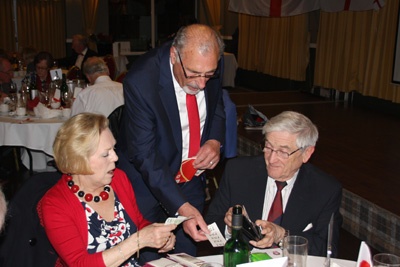 The entertainment began with Houghton Brass Band stirring us into a patriotic flag waving frenzy.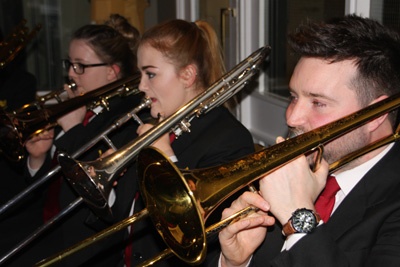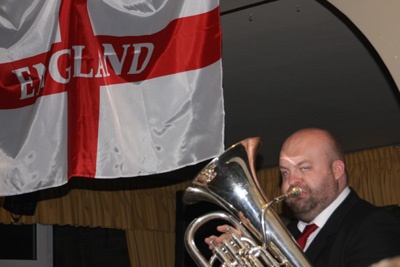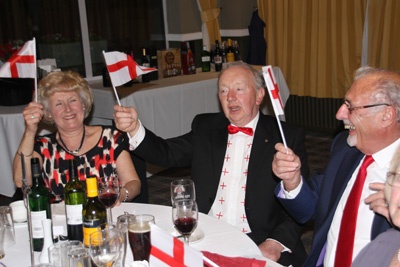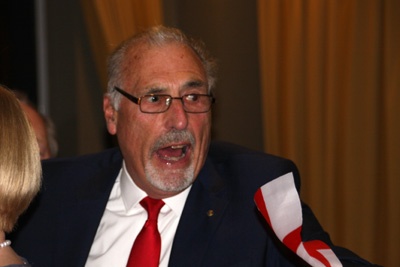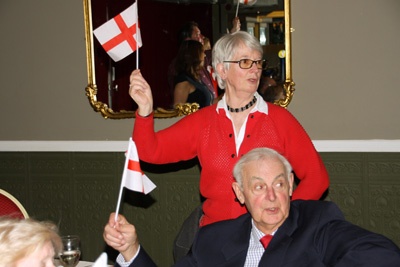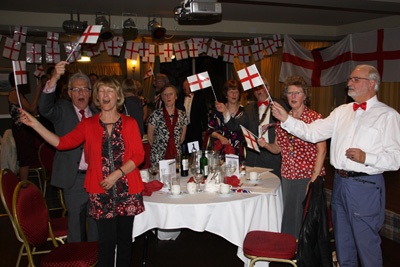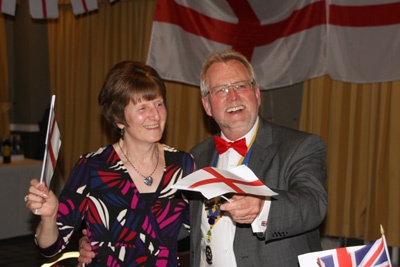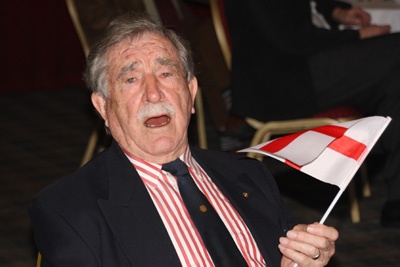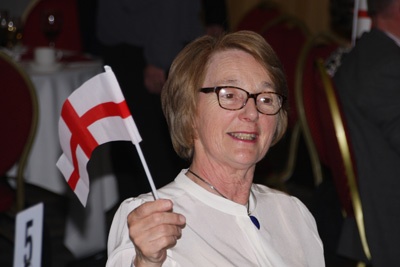 At the end of a superb concert President Bernard presented a donation to the Conductor Tom Gibson PHF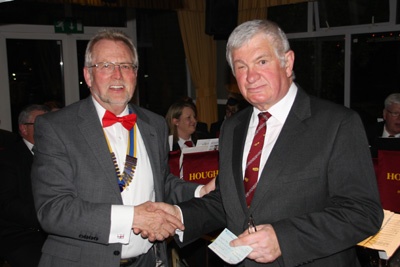 Comic presentations were given by Geoff, President Bernard and Ashley before the Raffle was drawn and some very happy winners collected their prizes. .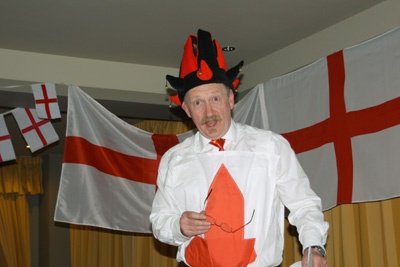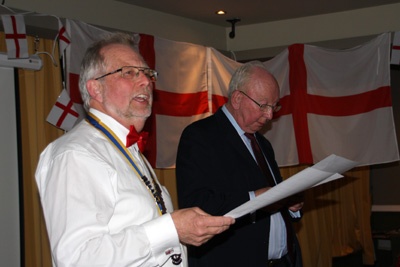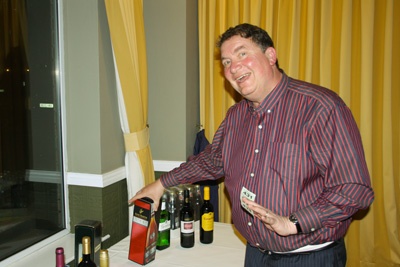 The proceeds of the raffle went to St.Michael's Scout Troop.

Finally President Bernard sent us all on our way home after a great night.

Thanks to all who arranged the evening and all those who attended.

See you again next year.