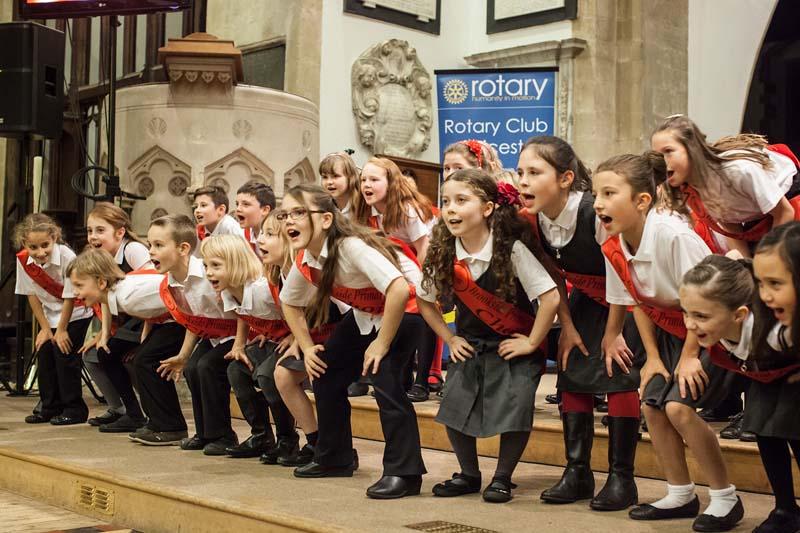 Our wonderful series of Children Singing for Children concerts are with us again for an eighth fabulous year! Tonight is the third of this year's concerts with special guests Bicester Military Wives Choir.
Children Singing for Children 2015
Wednesday 25 December @ 7.00pm

St Edburg's Church, Bicester, OX26 6AR
Held over three nights, the very talented choirs of Primary Schools in the Bicester area sing a variety of songs of their own choosing, with verve, enthusiasm and amazing skill to raise funds for Children's Charities and good causes.

This year we are privileged to have The Bicester Military Wives Choir as our guest choir, under the direction of Brian Dipple. They will be providing a musical interlude while the children catch their breath before joining together for the Grand Finale of the Massed Choirs.

This evening we will be entertained by the choirs of Kings Meadow, Fritwell, Brookside and Bure Park schools.

Tickets £5 (accompanied children under 15 FOC) available through participating schools and Bicester Rotary Club (contact below) or on the door.

Charities benefiting: Child Brain Injury Trust, Auditory Verbal UK, Chilenge Special Needs Unit and Rotary children's Good Causes
Special thanks to Phil Hawley of Photopurity for great photos of last year's concerts. Phil will be with us again tonight as the official photographer