Longest Rotary Meeting
JOIN US AS WE CELEBRATE OUR FIRST EIGHTEEN YEARS AND COMING OF AGE WITH A NON-STOP EIGHTEEN HOUR MEETING (believed to be the Longest Ever Rotary Club Meeting)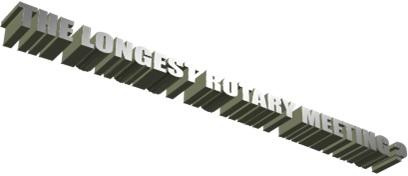 JOIN US AS WE CELEBRATE OUR FIRST EIGHTEEN YEARS AND COMING OF AGE WITH A NON-STOP EIGHTEEN HOUR MEETING (believed to be the Longest Ever Rotary Club Meeting)
Please download a booking form to reserve your attendance.
Non-Rotarians / Rotarians & Clubs
Full Programme Download here.
To donate online please follow this link https://mydonate.bt.com/charities/misbournematinsrotarycharity
Join us from anywhere in the World!
PLEASE REGISTER IN ADVANCE by clicking on the following links for the time slots you are interested in:
NOTE: Times noted are GMT (London) & you can select YOUR time zone on the registration form you will receive by email once you click above. You will then receive an email that includes the connection link for your attendance!
Here is a list of Speakers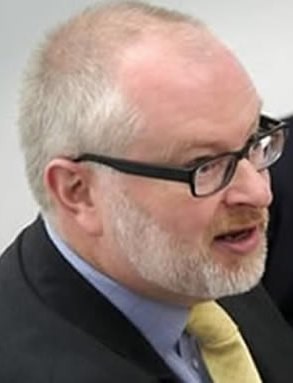 Michael Day - 6 am to 8 am
Michael is celebrating his 40th year in residential property. He has been a Partner and Director in some of the UK's most successful property businesses, as well as holding senior posts within the industry's professional bodies. He now leads Integra Property Services which has won major property industry awards at ESTAS. In 2013 Integra won the #SmartSocial Award on Twitter for innovative use of social media. Michael is a regular contributor to the trade press and a well-known and experienced speaker at industry seminars and conferences.
Mike will be talking about the use of social media, business efficiency, and the future of the retail high street.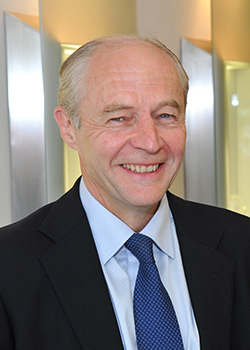 Nick Hallchurch - 6 am to 8 am
Partner at locallaw firm, B P Collins LLP, Nick Hallchurch is a leading litigator and mediator, independently ranked in the region by legal directories for his "tough but fair" approach and "sensitivity to power imbalances between parties." Nick will speak about his broad experience as a mediator and a litigation lawyer, discussing the advantages and disadvantages of both and drawing examples from his career spanning nearly three decades.
Nick is a CEDR-accredited mediator and co-founder of the mediation group Middlesex and Thames Valley Mediators (MTVM), which provides mediators for County Court cases, Nick has acted as lead mediator in over 50 mediations with a high success rate for settlements.
As a litigator he has been involved in cases across a broad range of sectors and has a strong reputation for handling contract disputes, corporate shareholder disputes, professional negligence claims, health and safety and regulatory claims. His reported cases include the award of substantial damages and indemnity costs with a recent claim for £4.5 million against the former owner of Watford Football Club.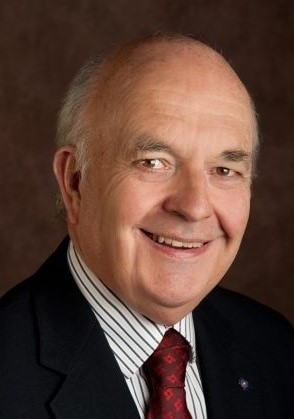 Peter Davey - 8 am to 10 am
Peter is the current President of Rotary International in Great Britain and Ireland.
Peter has been a member of the Rotary Club of Monmouth since 1988. During this time, he has been Training Leader at two international assemblies in San Diego, RI President Representative & District Governor of District 1100.
Peter believes that Rotarians make a huge difference to those in need, and his priority, as President, is to ensure that Clubs receive the support and encouragement required to become an even stronger, more vibrant group delivering even more humanitarian service and enhancing the wider public image.
Peter joined "us" for The Rotary Children in Need Collection at Heathrow Airport this year.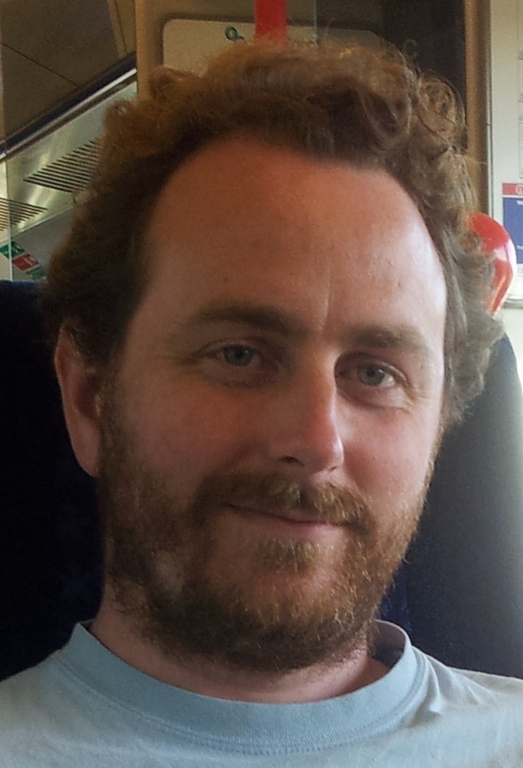 Paul Fisher - 8 am to 10 am
Paul joined Misbourne Matins Rotary Club in January 2011 and became part of the Fundraising Team in July that year, taking part in his first BBC Children in Need collection at Heathrow Airport in November 2012. After taking over management of the collection from Leighton Nowell in 2013, Paul has continued to develop a strong working relationship with Heathrow Airport.
In 2014, Paul was asked by Rotary in Great Britain and Ireland (RIBI) to co-ordinate the relationship between Rotary and BBC Children in Need and be the main contact for all clubs involved. During his tenure, the total raised by RIBI for BBC Children in Need has doubled from £40,000 to £80,000.
Paul also runs his club website and social media accounts and helps out at the annual District Conference.
Paul runs a property management business in Watford and lives near Dunstable with his wife, Sam, and two sons, George and Henry. He likes to ski, going regularly to Milton Keynes Snowdome and also attends Christchurch Dunstable. He is a keen drummer and singer and plays the piano, badly.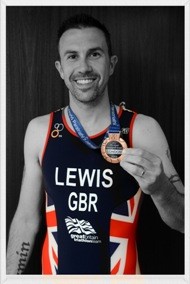 Andy Lewis - 10 am to 12 noon
Andy was about to join The Parachute Regiment when a motorcycle accident badly damaged his leg & changed his life. Since having his leg amputated his fitness campaign has included being selected by RAF Cranwell, for a Disabled Flying Scholarship & qualifying as a coach at the Lydney Boxing Club. Then, inspired by the 2012 Olympics, he secured a blade running prosthetic. He is now a member of the Elite British Championship Team & a member of the GB squad for The Rio Olympics in 2016.
Andy is an ambassador for The Arctic One Foundation which was launched in 2011 & is based In Chesham. The Charity runs excellent Tri Days for both children & adults – these have to be seen to be believed as they are truly inspirational occasions. These events encourage participation on all levels, from complete beginners to sport to those who are Elite para-athletes this includes the first mass participation para Triathlon and first Junior para-triathlon.
The Foundation is not just about raising money, it is about getting people of all abilities Involved and active in the Community and introducing them to new opportunities in Sport.
Andy gives back to the sports community. He mentors adults and children at many events & is a motivational speaker. Andy will tell you about Arctic One as well as his experience.
(Arctic One Foundation is supported by Misbourne Matins Rotary Club)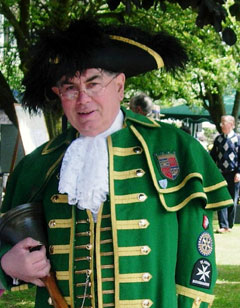 Speaker - Dick Smith
Hear Dick, Beaconsfield Town Crier, at work between 8.00 & 12.00 and listen to his talk on the history of Town Crying & being a Town Crier at 11.00.
Dick Smith has been Town Crier of Beaconsfield since 1969 – 47 years & sees it as very much a job for life.
Dick is an expert on the local area and its history, having lived in the area all his life, his family have been based in the area for over 400 years. He has won awards for Town Crying at the All England National Town Crying Competition.
Dick's duties include leading town tours during the summer months, giving after-dinner speeches, leading the parade during the Festival of Lights every December & being part of local events. He sees his role as being an integral part of the local community & an ambassador for the town.
One, if not the highlight, of his career, so far, was giving a proclamation for the Queen during the Golden Jubilee celebrations at Windsor in 2002 with his cry of 'God Save the Queen!'. Apparently he recalls with amusement that the Queen was heard to wonder, "Where does one find a man with a voice that loud?" Then in 2012 he was awarded The British Empire Medal (BEM) in The Queen's Birthday Honours for his services to the community.
Dick will be wearing the spectacular & distinctive Town Crier Regalia which is a green and gold Georgian period costume complete with white stockings and a black tricorn hat topped with a black ostrich feather when he joins us between 8.00 & 12.00.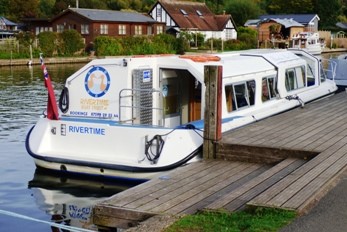 Pat & Simon Davis - 12 noon to 2 pm
The Rivertime Boat Trust was founded by Pat & Simon to enable the disabled and disadvantaged to be able to enjoy a wonderful day out on the River Thames.
Rivertime, a 42-foot river boat, has been specially designed and equipped for this end. The boat can take 12 passengers (including carers) and always goes out with a fully qualifies skipper and experienced crew member. Its features include a ramp and hydraulic lift and a fully equipped toilet for the disabled; it also has little fixed seating in the main saloon to be able to accommodate up to 5 wheelchairs with a sliding roof for sunny days. Since its launch in 2008, it has completed over 1,200 trips and has enabled some 15,000 guests to enjoy a cruise on the Thames.
Pat & Simon launched Accessible Boating with The National Sports Centre at Bisham Abbey in 2014 which enables young people to participate in boating activities on the river.
Pat & Simon, both Paul Harris Fellows, will be telling us about these projects & why Pat was awarded an MBE this year.
(The Rivertime Boat Trust is supported by Misbourne Matins & many other Rotary Clubs)
http://www.rivertimeboattrust.org.uk/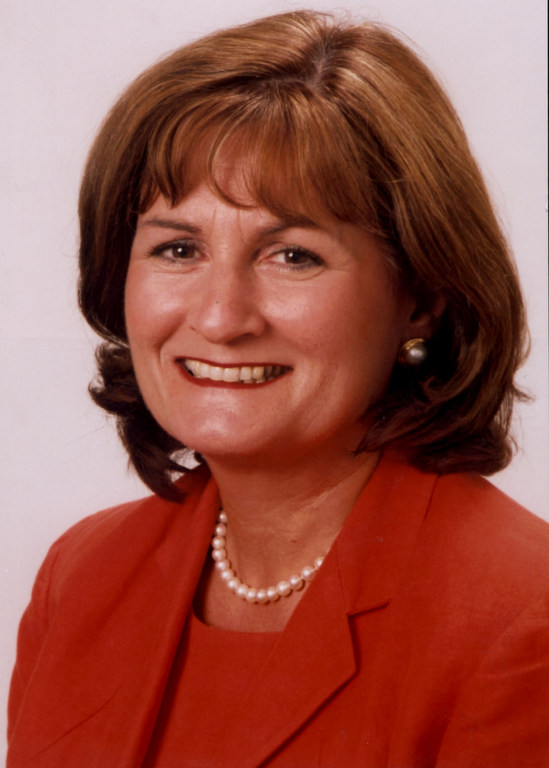 Judith Diment - 2 pm to 4 pm
Judith ran an independent award-winning Thames Valley public relations consultancy and has held senior positions in marketing and communications for over 30 years. Clients range from FTSE 100 companies to start-ups across print, broadcast and online media. Judith project managed Slough Focus on Business from 1995-2000; the Wycombe Business Excellence Awards for three years and was a member of the judging panel for The Thames Valley Business Awards 2002-2007, and is currently a judge for the Breast Cancer Achievement Awards. Judith's involvement in the local community has included PR and fundraising for Thames Hospice Care, The Rivertime Boat Trust, Cookham Festival & Regatta, and Stanley Spencer Gallery. Judith is a Past President of Windsor St George Rotary Club & was District 1090 Governor in 2012-13.
Judith is Chairman of Rotary International Global Polio Eradication Advocacy Task Force 2013-2016 and has been UK National Advocacy Adviser for Polio since 2010. In 2013 she was appointed Rotary International Representative to the Commonwealth, in July 2015 to the International PolioPlus Committee, and elected Board Member of Rotary Action Group Against Child Slavery and Human Trafficking. In February 2008arranged projection of End Polio Now on the House of Commons, following this RI adopted the phrase End Polio Now. Judith has represented RI at World Health Assembly since 2013.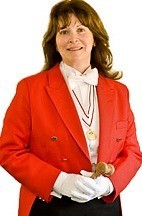 Michelle Aston - 4 pm to 6 pm
Micki is a professional photographer & toastmaster.
She has travelled the world capturing all kinds of images including penguins in the Antarctic and wildlife in Africa.
As a member of the Royal Photographic Society and the author of several published collections of photographs, Micki starting judging photographic competitions and that meant she had to talk for an hour or more about the various entries. Her public speaking grew over time as she found herself talking to gatherings as disparate as a group of 50 truck drivers in the Middle East to an Iain Rennie Hospice at Home charity evening.
Micki is one of the few women who have qualified with the UK School of Professional Toastmasters.
Micki will give us her considerable insight into what is involved in being a good toastmaster.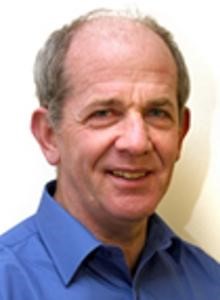 Keith Miller - 6 pm to 8 pm
Keith is Chairman of FoundOcean & has been with them for 30 years. He has been involved with all aspects of business and corporate development and is the majority shareholder. He has led two management buy-outs, two demergers, three business sales, four acquisitions, and negotiations with banks and potential venture capital providers.
Keith has been involved with various technically challenging projects and has 5 granted patents. Recently he has been involved in their renewables business areas particularly related to wind, wave, and tidal energy, and the raising of the salvaged Costa Concordia.
Expect some mind boggling facts about the salvage of the Costa Concordia.

Sarah Hickey - 8 pm to 10 pm
Sarah is Senior Policy Advisor, Social Investment and Finance Team, at The Cabinet Office.
The Social Investment and Finance Team aims to enable the growth of the UK social investment market, where investments are made on the basis of both financial and social returns.
Sarah leads a work programme to grow the use of social investment as a policy-making tool. This entails supporting policy makers to develop innovative public private partnership models that effectively and efficiently address complex social issues. It also entails co-ordinating work to grow the market with that of the Big Society Capital Group. Last year this included co-leading a project with external partners that set up and funded a new charitable foundation, which will support more social ventures to become ready for social investment.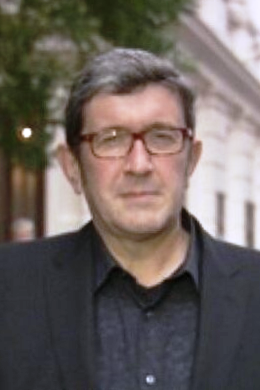 David Balcombe - 10 pm to Midnight
David is Executive Director of British Youth Opera which was founded in 1987 to provide professional rehearsal and performance opportunities for emerging singers, musicians and technical trainees on the threshold of their careers. It is now regarded as one of the country's foremost opera training companies; it works to provide the very best professional development through an annual programme of workshops, masterclasses and operas.
David will be talking about his varied experiences within the media/entertainment arena, including his time as Chief Executive at Chicken Shed Theatre, ITN & as a Theatre Reviewer.
Thames Valley Air Ambulance