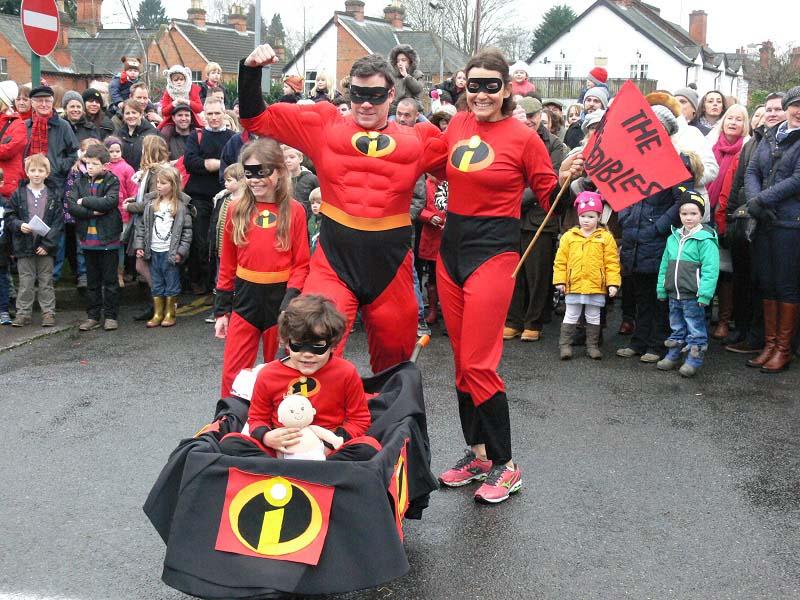 The annual fun-filled family event organised by the Rotary Club of Ascot in support of the Ascot Day Care Centre for the Elderly and Rotary club charities.
20th Annual Sunninghill Wheelbarrow Race
Friday 1 January 2016 @ 12 noon

School Road Car Park, Sunninghill

The ever popular fancy dress race for teams of four (men and/or women and children) to push a wheelbarrow with one of their number in it, around the marshalled course of One Mile. Along the way there are three stopping points - three pubs, where each member drinks either a ½ pint of beer, soft drink or water. Each team carries a 'Father Christmas' paddle with the team number on it and at each drinks station a Rotary roundel is stuck to the number sheet, as proof of the team having stopped.
Followed by Hog Roast and Presentation of Prizes at The Carpenters, Sunninghill
Great prizes for Winners, best Fancy Dress and Most Sponsorship Raised
Team Entry: £20
Download

Find us on Facebook
Proudly sponsored by De Vere Venues