Jazz Evening, St Peter's Church, Laleham Road, Staines, TW18 2DX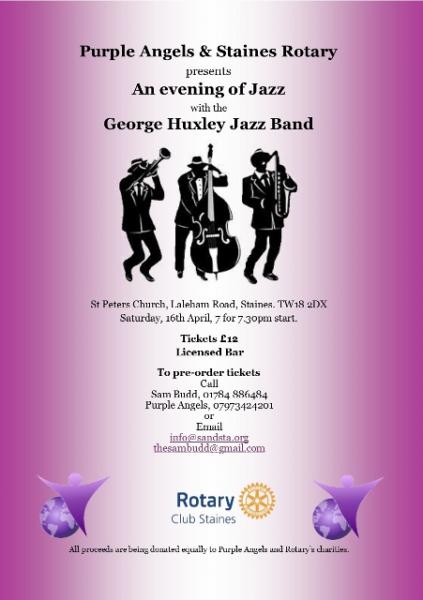 Purple Angels and Staines Rotary presents 'An evening of Jazz' with the George Huxley Jazz Band.
George Huxley has been well known for many years as a fine clarinetist, soprano and alto saxophonist. George and his Jazz Band are much in demand in the UK, Europe and the USA. His soaring soprano evokes memories of the legendary Sidney Bechet with whom he has often been compared.
George leads his own All Star Jazz Bandalong with his Southern Jazz Band, both of which are very popular.
Tickets £12, includes Licensed Bar.
All proceeds are being donated equally to Purple Angels and Rotary's charities.