Marie Curie Collections at Heathrow T 5
Following the success of last year, the Rotary Club of Burnham Beeches will be repeating the collections for the marvellous Marie Curie at Heathrow's Terminal 5 this year. Volunteers needed, please!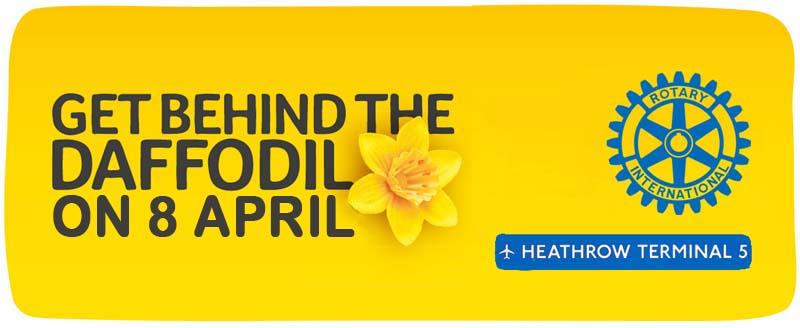 Marie Curie Collection at Heathrow Terminal 5
Friday 8 April 2016
4.30am - 8.30pm
Please note change of date!
Join volunteers from Marie Curie, Heathrow and Heathrow Volunteers throughout the iconic Terminal 5 and enjoy a great day for a fantastic cause!
Help make this event even more successful than last year!
Don't Panic!!! Easy to manage 3.5 hour time slots!
Great camaradarie guaranteed!

Free parking at Terminal 5 Short Stay!
Please download the information sheet below and email Gareth Vest with your availability.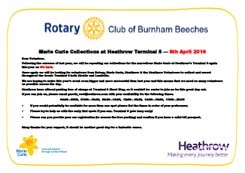 Many thanks for your support, it should be another great day for a fantastic cause!