Oxford Academy Interact Club launch
Oxford Isis helps The Oxford Academy launch its Interact Club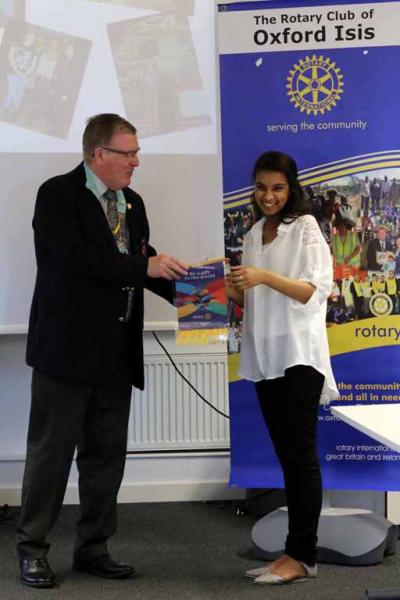 Oxford Isis helps The Oxford Academy launch its Interact Club
Oxford's first Interact Club
On Thursday 11th February the first Interact Club in Oxford was inaugurated at The Oxford Academy.
Interact is part of the worldwide Rotary family and is a club for teenagers, sharing the same aims and ambitions as Rotary – Service above Self – helping those in need , locally and internationally.
The Oxford Academy thought that Interact was a good idea and put this to their students in September last year. Several students took up the idea enthusiastically, and they have already chosen their first club President, Secretary and Treasurer and hold weekly club meetings with a membership of some 15 students.
Fred King, Rotary District Governor for Thames Valley attended the ceremony at which the students were presented with their T-shirts, badges, membership cards. President Lugain Alt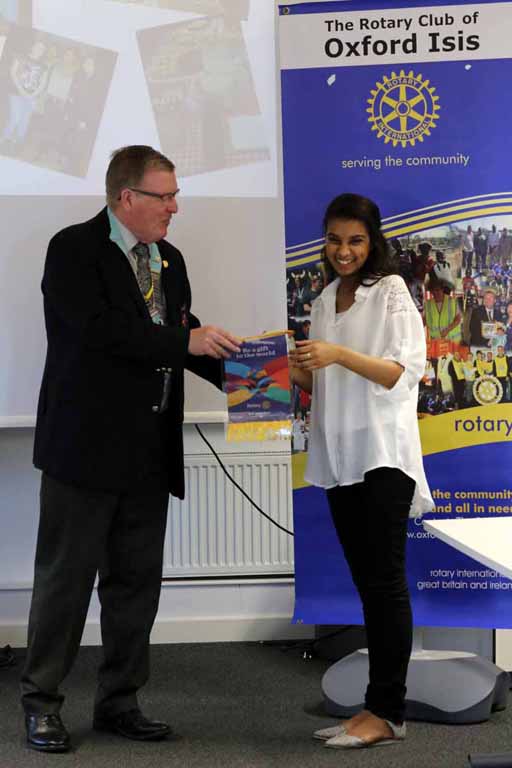 ohamy, Secretary Emman Jemal and Treasurer Khansa Baig gave a short presentation on their first project to support an orphanage in Sudan. The Oxford Academy Interact Club is supported by the Rotary Club of Oxford Isis, who are providing some mentoring and advice. Rotarian Jeremy Burgess said "We are delighted to have helped the students to start their own club and are impressed by their enthusiasm and community spirit."
__________________________________
Interact is a club for young people ages 12-18 who want to join together to tackle the issues in their community that they care most about. Through Interact, they can:
• Carry out hands-on service projects
• Make international connections
• Develop leadership skills
Have fun!
Contact Jeremy Burgess about this page: