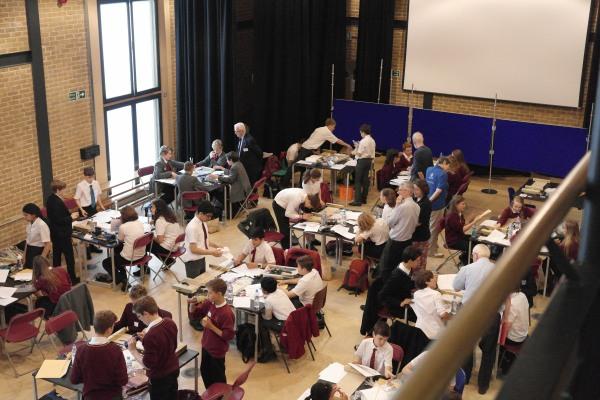 Rotary Clubs come together to run Technology Tournaments for local schools.
TECHNICAL TOURNAMENT
In the past – except for the London Borough of Richmond-upon-Thames - Clubs interested in this Tournament have accessed one school and run the competition in that school. In Richmond-upon-Thames the 5 Rotary Clubs in the Borough have joined together to run an annual tournament. They take over a school gymnasium (or similar) and hold a tournament for all ages (last year accompanying teachers also entered two teams to prove they could complete the tasks). It was a great day – from 10am – 3pm with a formal prize-giving by the Mayor of the Borough. This format would be ideal for a District Final.
This year, the event organiser of the above – Eva Peters – has volunteered to Chair the 'competition'. She is happy to answer questions, send information and advise.
Eva can be contacted on technotournament@gmail.com
Contact Eva Peters Peters about this page: