St.George's Night PLUS 70th.Anniversary of RC Houghton-le-Spring.
.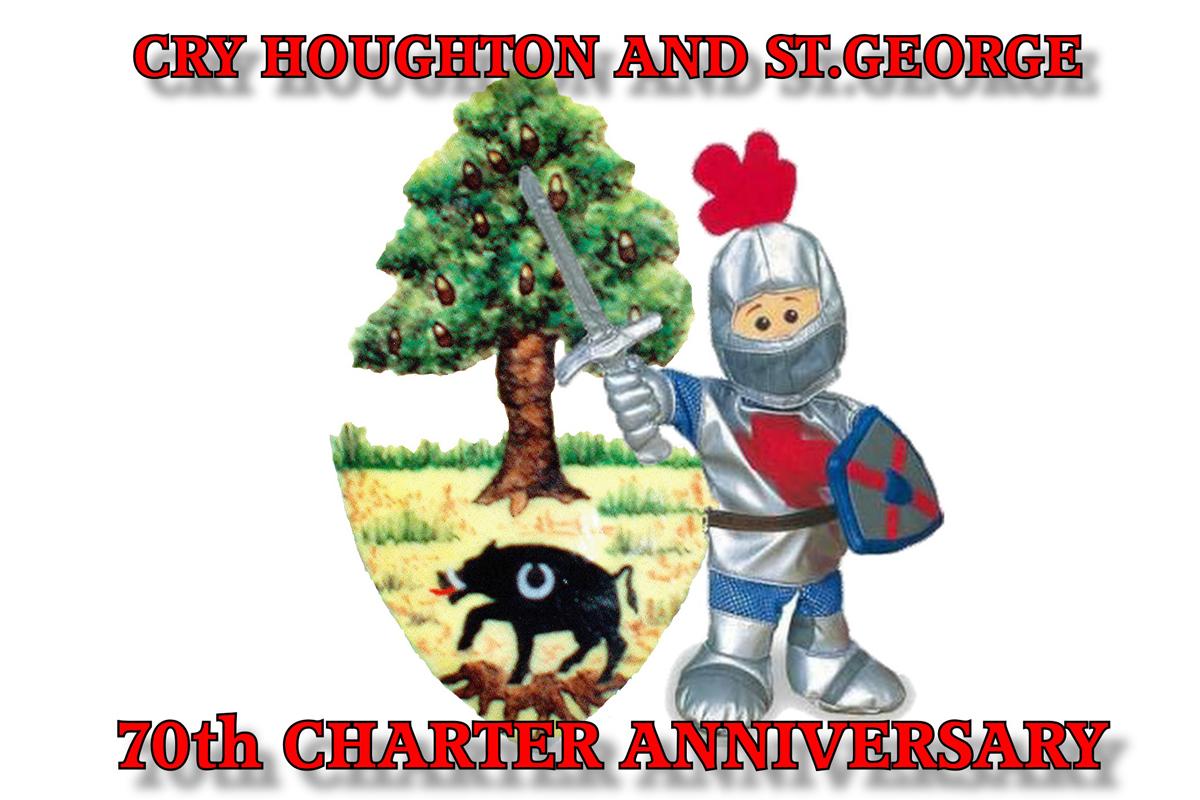 ST.GEORGE'S NIGHT DINNER 2017
To celebrate our patron saint in style the club and guests gathered together at the Chilton country pub. President Ashley welcomed everyone to the special occasion as not only was it St George's celebration but it was the 70th anniversary of the club's charter. To mark this all guest were presented with a commemorative pen and chocolates.
A traditional English menu was enjoyed while the diners were entertained to the sound of Houghton Brass. More entertainment followed with a humorous sketch from Graham and Geoff trying to explain the origins of St George. They'll get it right one year.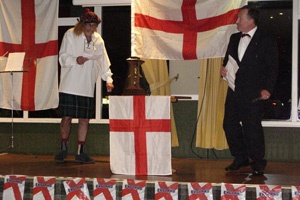 Also on this special occasion President Ashley took the opportunity to present a Paul Harris Fellowship award to John Robson. For many years John has given freely of his time and talents to teach brass instruments to the youngsters in Houghton Area Youth Band. He is also a well know conductor within the brass band community and was given a Paul Harris Fellowship for services to the community.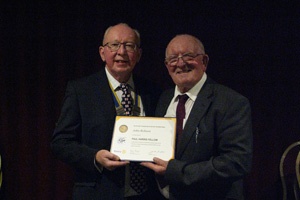 The evening was finished off by traditional folk songs and recitations by well known local folk singer Chris Milner.