Rotary Friendship Exchange Guidelines
What is it and how to!
What is it and how to!
ROTARY FRIENDSHIP EXCHANGE GUIDELINES
What is Rotary Friendship Exchange?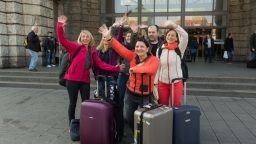 The main aims of Rotary Friendship Exchange can be summed up as:
• An International Exchange Programme for Rotarians, families and friends.
• Providing participants with the opportunity to experience other cultures by staying in the homes of Rotarians, visiting their clubs and participating in the lifestyle and activities of their communities. To see a country from the perspective of those who live there, rather than just as a tourist.
• An opportunity to advance international understanding and peace through visits across borders, as well as to promote interclub relationships, fellowships and service projects.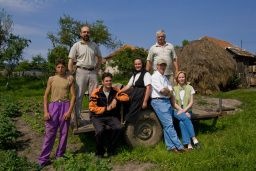 • Exchange participation is open to individual Rotary members, couples, families, or groups. Prospective partners communicate with one another in advance to decide on the format, timing, and duration of each visit. The host District will plan an interesting schedule of visits, including places of interest, Rotary projects, club meetings etc. Party members are hosted by local Rotarians. All exchanges are funded by the participants, and hosts are not expected to assume a significant financial burden. Visitors pay their own way, but are rewarded with warm hospitality and an international travel experience unlike any other.
• The starting point for a long-term international relationship between two clubs. Participants often use their new friendships as the basis for partnering service projects that create lasting change.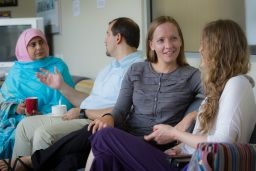 • District Friendship Officers arrange exchange visits from Districts throughout the world who show an interest in visiting another district and their willingness to host an incoming team. When an exchange has been agreed in principle all clubs in the district are notified, and host families are sought.
Contact Keith Hopkins about this page: