Carnival Quiz
Trowbridge Wessex Mead Rotary Carnival Quiz at the Polish Club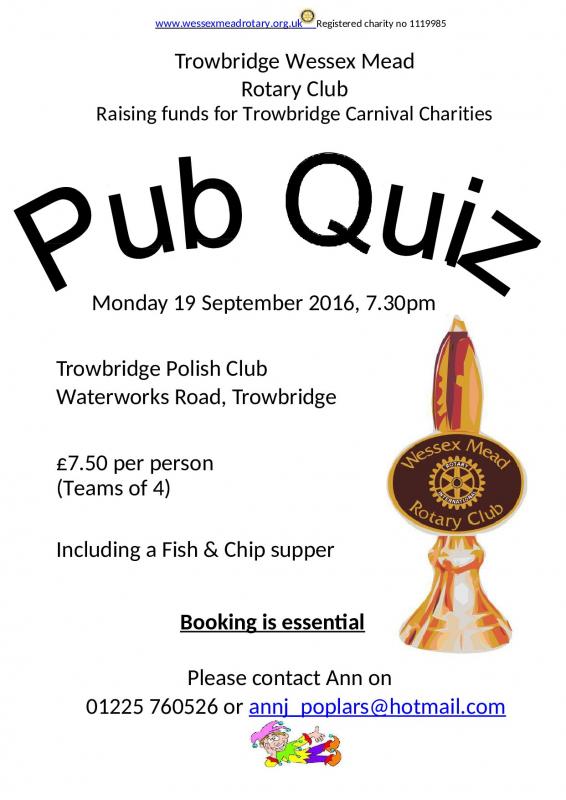 Trowbridge Wessex Mead Rotary Carnival Quiz at the Polish Club
Our annual Quiz night raising funds for Trowbridge Carnival charities is taking place on Monday 19th September 2016 at the Polish Club, Waterworks Road Trowbridge, BA14 0AL.
Entry costs £7.50 per person, includes a tasty fish & chip supper and is by advanced booking only.
Teams are a maximum of 4 people, but don't worry if you can not get a whole team together, as we always have teams looking for additional people to join them, so a great opportunity to make new friends.
Please contact Ann on 01225 760526 or annj_poplars@hotmail.com
Contact Ann Jones about this page: