The Christmas Sleigh - 2016
Santa is out and about again ...

We see him here, we see him there, we see him everywhere around Durham!
But Santa and his Sleigh from the Rotary Club of Durham are something special ...

The schedule of arrivals of Santa on his Sleigh:-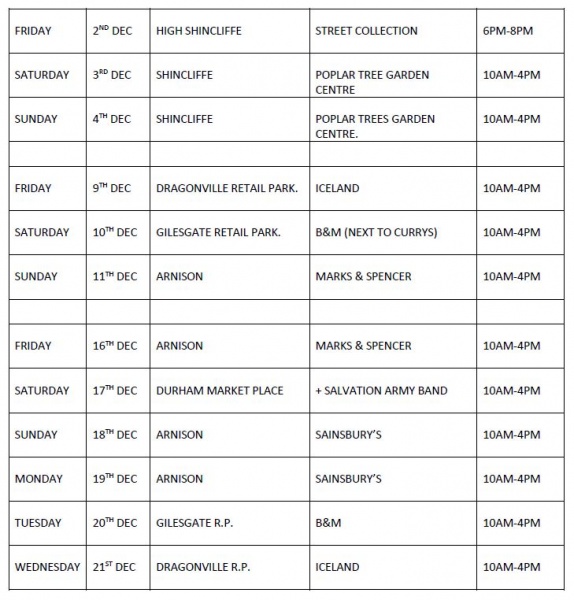 Our sincere thanks go to all these retailers for allowing us "in their patch" - and their customers for giving so generously
We also thank the Sea Cadets, the Air Cadets and the Pointers for their help with our Christmas Collection.

And we must pay tribute to the wonderful generosity of the people of Durham - the collections have been counted and come to the amazing total of over £5,800!