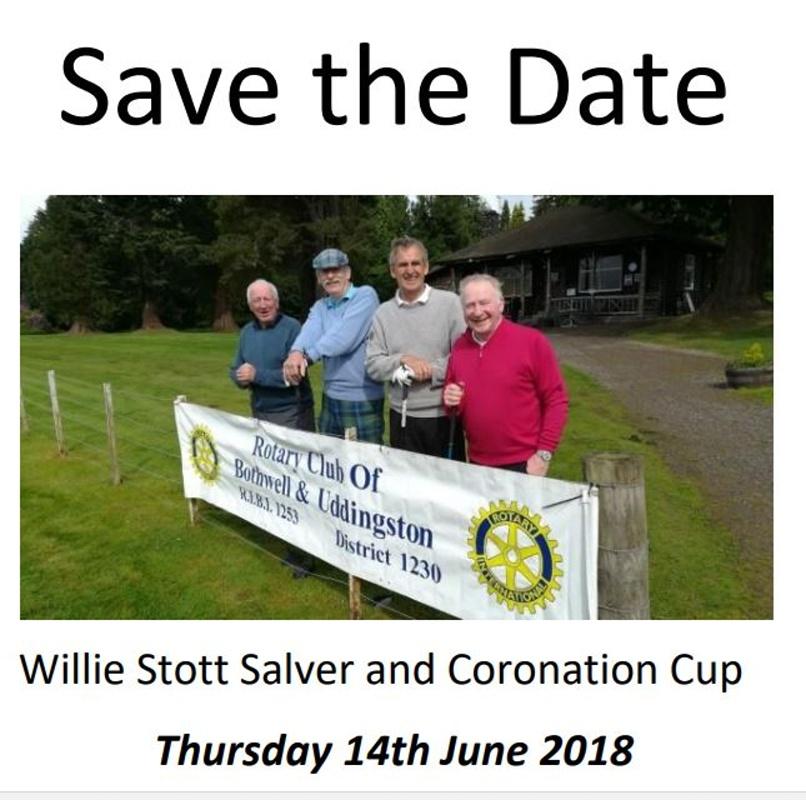 Annual Golf Competition
ROTARY CLUB of BOTHWELL and UDDINGSTON
WILLIE STOTT AND CORONATION TROPHIES
The Rotary Club of Bothwell and Uddingston invites every club in district 1230 to participate in the abovecompetitions which will take place at Buchanan Castle Golf Club at Drymen on Thursday 14th June 2018. Each Team consists of 2 pairs with the better net score in each pair counting.
The Willie Stott Trophy will be awarded to the winning pair, and the Coronation Trophy will be awarded to the team with the best aggregate net scores.
Some years ago this event nearly foundered, but due to the sterling efforts of various organising Rotary Clubs in recent years the number of participating clubs has climbed , and we are urging all clubs to enter one (or more) team of 2 pairs. If a club can only find one pair they can play in the Willie Stott Trophy.
Click here for a copy of the Rules
ENQUIRES TO: .
 
 Andrew McFarlane, Secretary 3 Easter Mews, Church Street Uddingston GLASGOW G71 7PJ