A provisional Rotary Club starting up in NW Kent
New Rotary Club in Rotary South East
The Rotary Club of Ebbsfleet Riverside (provisional) is in the process of being established in North-west Kent, and they are looking for new members.
The club currently meets the second Wednesday of each month at The Granby Hotel, Northfleet near Gravesend (DA11 9ES) from 7.30pm to 9.00pm.
Do check out the club's Facebook page.
Fun and Fundraising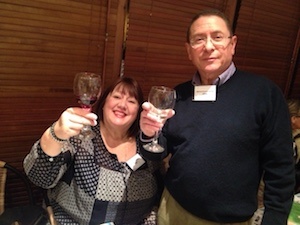 Come and join us for a drink and chat about Rotary
Would you like to make new friends, network with local people and support your local community in the Ebbsfleet/Gravesend area? If so, then this provisional Rotary Club would welcome your help.
The club has already raised £500 from a recent Race Night and this has gone to the Walk Tall Academy; their chosen charity this year.
A Tribute Night featuring Frankie Valley is also planned for 18th November 2017. Why not come along and join in the fun and help raise funds for your local community.
Contact
If you would like to learn more about this club or would like tickets to the Tribute Night, then please email Liz Hair, club secretary.