East Africa Crisis Appeal
16 million people in East Africa are on the brink of starvation and urgently need food, water and medical treatment.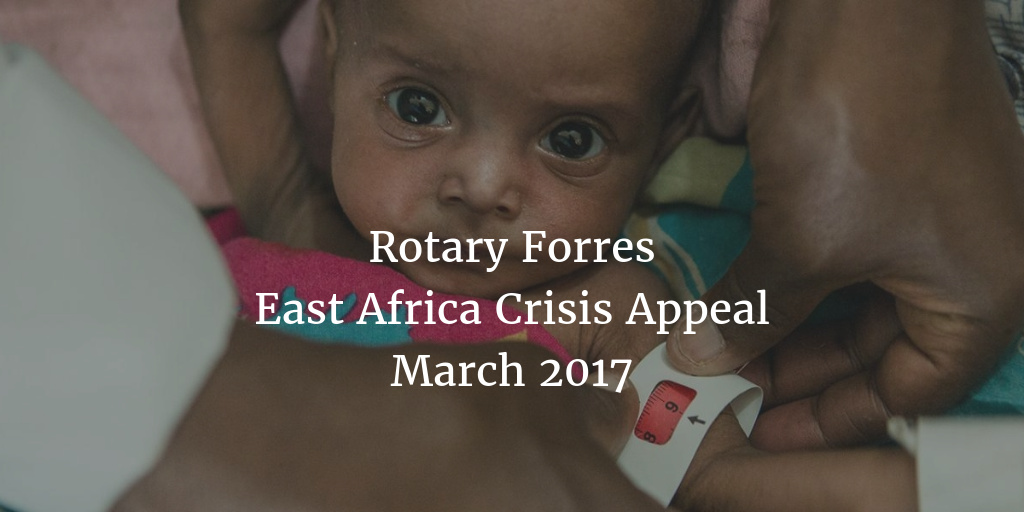 Rotary Forres will be collecting at Tesco from 9:30am to 4pm on Saturday 25th March.
Hunger on a massive scale is looming across East Africa. If we don't act now, it will get much worse.
Drought and conflict have left 16 million people on the brink of starvation and in urgent need of food, water and medical treatment. People are already dying in South Sudan and Somalia.
In Kenya, the government has declared a national emergency and Ethiopia is battling a new wave of drought following the strongest El Nino on record.
Women, children and older people are suffering the most; more than 800,000 children under five are severely malnourished. Without immediate treatment, they are at risk of starving to death.
Please donate to one of our bucket collectors on Saturday 25th, or contact us if you would like to donate but won't be able to come down on the day.
Thanks to Tesco for their support. Photo credit - Colin Crowley - Save the Children.
Contact Stewart Murray about this page: