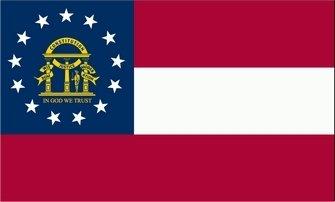 What is the Georgia Rotary Student Program
Since 1946, Rotarians in Georgia, USA, have promoted world peace through understanding by offering scholarships to international students for one year of study in Georgia colleges and universities. Georgia Rotary Clubs sponsor students recommended by a Rotary Club in their home country. The students become adopted members of a Georgia "host family," but live on-campus at the College/University school they attend.

This is a scholarship program, not an exchange. Each year, about 80 students from all over the world make friends in the United States and learn about differing cultures and life styles. Georgia Rotarians believe "Peace is Possible" and through GRSP promote international goodwill through the bonds of friendship and understanding.

Funding to make all of this possible comes from individual Rotarians in Georgia, USA regularly donating to a central fund. All applicants are given serious and equal consideration by the Rotary Clubs in Georgia. Obviously, not all applicants are successful in being awarded a place but Scotland often fares very well in the selection process and our District's Rotary Clubs have been awarded several places in recent years and indeed there are presently GRSP scholars in Georgia from local schools.
Information Evening
Annually, the District provides interested applicants and their parents, plus interested Rotarians, with an opportunity to learn more about what is on offer by running a GRSP Information Evening. This year's GRSP Information Evening will take place at 7.00 - 9.00 pm in Brucefield Church Hall, 54 Main Street, Whitburn, West Lothian EH47 0RD on Wednesday, 14th March 2018. This is an earlier meeting than normal in order to catch senior pupils before they go on exam study leave after Easter.
2019-20 placements
Clubs should now be active in seeking applicants for a 2019-20 one-year placement at a funded university college in Georgia, USA
Use the attached files, including a PowerPoint presentation, available on this site to inform Club members of what is on offer.
Use the sample head teacher letter to get current S5 pupils' interest in applying.
A school notice board flyer and a pupil GRSP information sheet is provided to be used in schools (red text needs individual Club details to be inserted)
An exemplar of the GRSP application form is included but this may change slightly for 2019 and will need to be downloaded from the GRSP website once application system goes live.
Getting started NOW means avoiding pupils becoming too busy to deal with GRSP due to prelims and SQA national examinations.
GRSP is one of Rotary's best kept secrets! It is open to relatives of Rotarians.
Further information can be found at www.grsp.org
The District's GRSP Coordinator, PDG Alistair Marquis, can be contacted for advice via afmarquis@blueyonder.co.uk
A D1020 information evening will be held in 2018 for interested students and their parents plus Club Rotarians – details nearer the time of meeting.
Documents

Exemplar letter to secondary school head teacher
School GRSP Notice Board Flyer
GRSP information note to prospective applicants (must be 18 by August 2019)
GRSP PowerPoint presentation
Example of GRSP Application Form (Note that the 2019-20 form not yet on the GRSP website and this is an example only to alert applicants to what they will require to complete.)
Example of the Teacher reference form required to be completed for applicant.

---
Contact Alistair Marquis about this page: