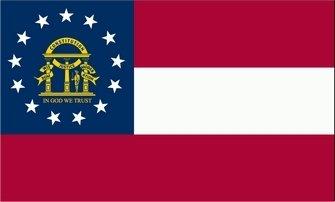 What is the Georgia Rotary Student Program
Since 1946, Rotarians in Georgia, USA, have promoted world peace through understanding by offering scholarships to international students for one year of study in Georgia colleges and universities. Georgia Rotary Clubs sponsor students recommended by a Rotary Club in their home country. The students become adopted members of a Georgia "host family," but live on-campus at the College/University school they attend.

This is a scholarship program, not an exchange. Each year, about 80 students from all over the world make friends in the United States and learn about differing cultures and life styles. Georgia Rotarians believe "Peace is Possible" and through GRSP promote international goodwill through the bonds of friendship and understanding.

Funding to make all of this possible comes from individual Rotarians in Georgia, USA regularly donating to a central fund. All applicants are given serious and equal consideration by the Rotary Clubs in Georgia. Obviously, not all applicants are successful in being awarded a place but Scotland often fares very well in the selection process and our District's Rotary Clubs have been awarded several places in recent years and indeed there are presently GRSP scholars in Georgia from local schools.
---

District is now seeking applications for placements in Georgia commencing Autumn 2018 through to May 2019.
Applications must be received in Georgia by the end of September 2017. Contact the District's GRSP Coordinator, PDG Alistair Marquis, via afmarquis@blueyonder.co.uk for further information.
A GRSP information evening for young people considering making an application, their parents and interested Rotarians, will be held on Wednesday, 31st May, 7.00 to 9.00 pm at Brucefield Parish Church Hall, 62 East Main Street, Whitburn, West Lothian EH47 0RD.
Additional information for young people and parents can be downloaded here.


Contact Alistair Marquis about this page: