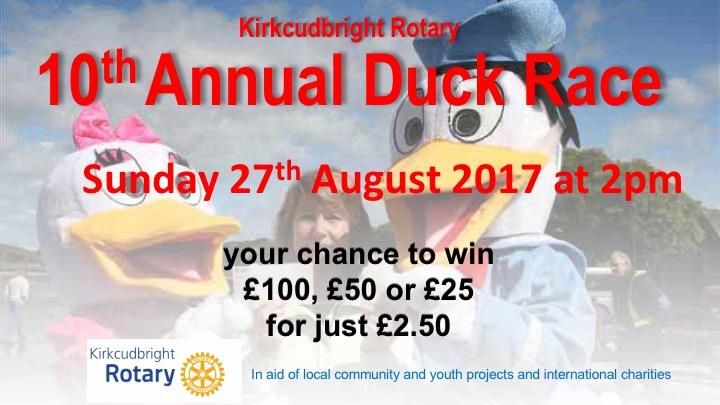 Be there at 2pm for this exciting spectacle
10th swimming of this internationally renowned duck race. 1400 olympic standard racing ducks surfing the Kirkcudbright tide. Corporate Duck Race. Best Dressed Duck competition.
Thanks to all our sponsors, investors and owners and also to the Sea Cadets who make sure these thoroughbred racing machines escape don't make a bid for freedom.
Contact Alex Kinnell about this page: