Children in Need Collection at London Heathrow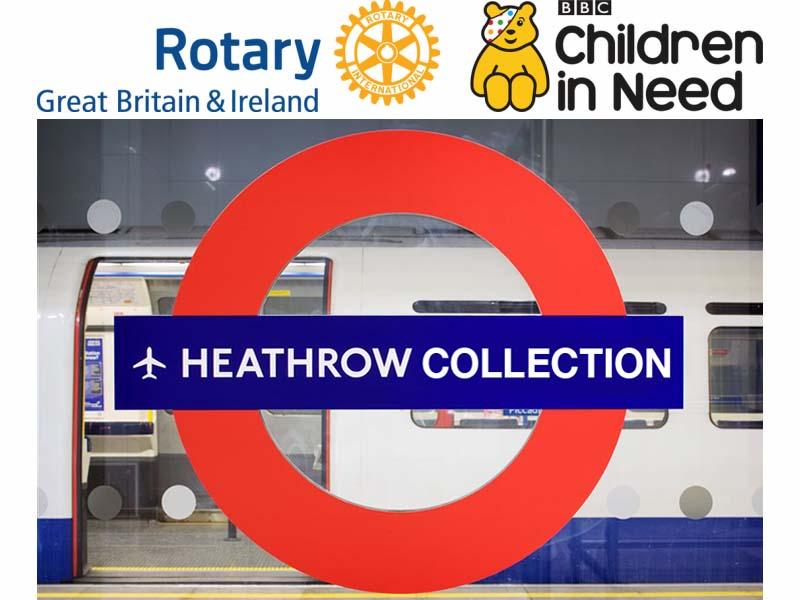 Always a great day as Rotarians and friends join together to raise funds for Children in Need. With wonderful support from our partners at LHR, last year over £43000 was collected! Be part of the action!
Friday 17 November

Children in Need Collections 2017

London Heathrow Airport
Covering all 4 terminals - landside and airside - set-up and collecting starts at 6.00am with wrap-up at 8.00pm. Last year 350 volunteers collected over £43,000 making a real difference to children's projects all over the UK, several of them in the Thames Valley District.

Masterminded by Rotary CiN co-ordinator, Paul Fisher and the Rotary Club of Misbourne Matins with wonderful support from our partners at LHR, including free parking, this is always a great fun event and an opportunity to meet up with other Rotarians and friends. Further details will follow shortly, but note the date NOW and let Paul know if you are intending to go.

Other collections at railway stations and town centres and by 25 local schools swelled the total raised in District to an amazing £50,781.38! So if you are planning any of these, please let Paul know too.