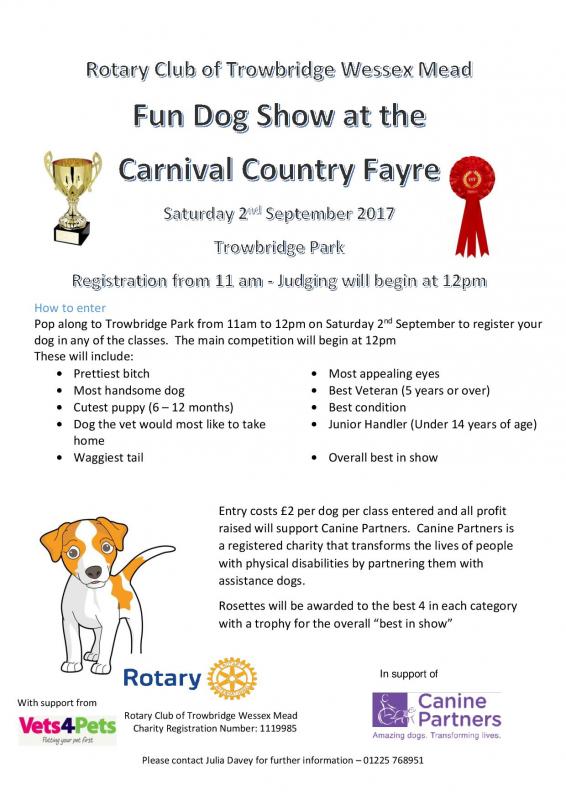 Fun Dog Show at Trowbridge Park, raising funds for Canine Partners
Pop along to Trowbridge Park from 11am to 12pm on Saturday 2nd September to register your dog in any of the classes, only £2 per dog per class. The main competition will begin at 12pm.
All profit raised will support Canine Partners.
Prettiest bitch
Most appealing eyes
Most handsome dog
Best Veteran (5 years or over)
Cutest puppy (6 – 12 months)
Best condition
Dog the vet would most like to take home
Junior Handler (Under 14 years of age)
Waggiest tail
Overall best in show
Contact Julia Davey about this page: