Santa Fun Run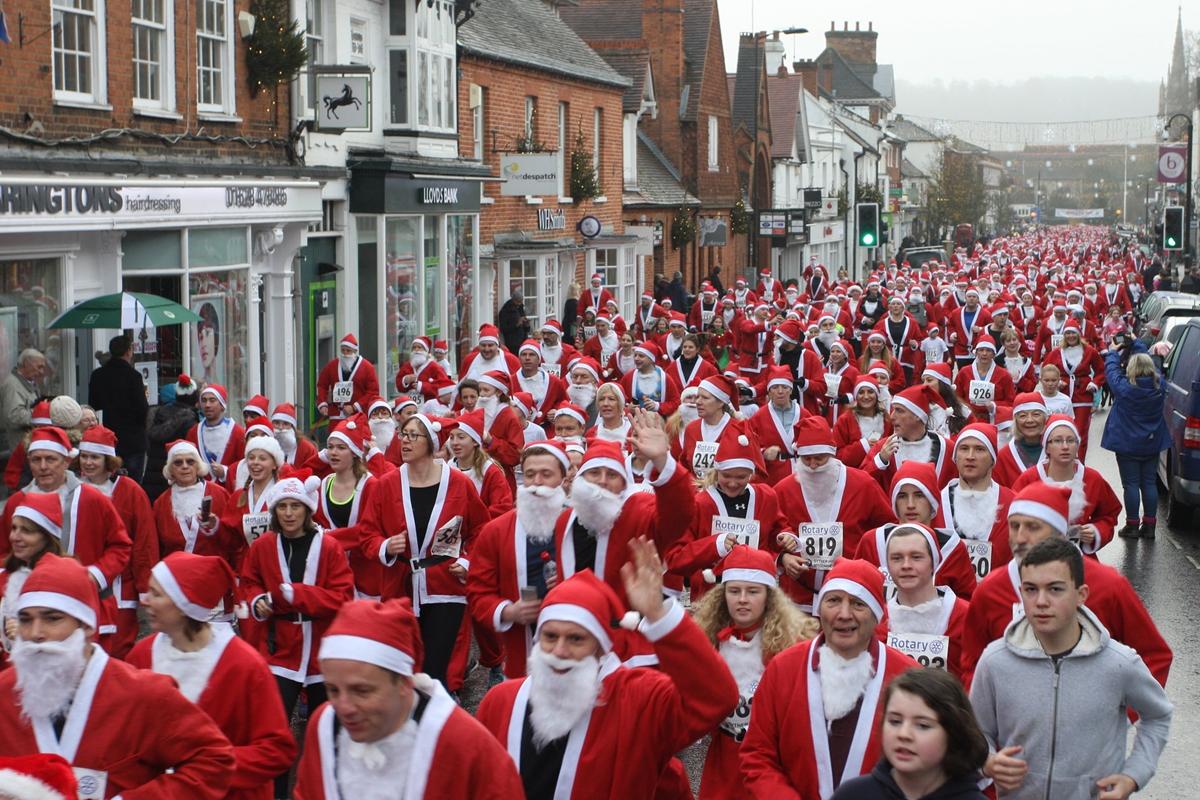 Our annual pre-Christmas fund raising event raised about £35,000 for two charities (see below). The event was supported by Sir Steve Redgrave, Naomi Riches and Sytner High Wycombe BMW.
A truly fantastic sight – 2,500 Father Christmas outfits running up Marlow High Street in one wonderful sea of red! The Marlow Jam Theatre Company followed with some wonderful street entertainment. To see all the pictures click here
There were two lead charities for 2017.
A very well-known local charity dedicated to providing state of the art medical equipment. Every 10 minutes someone in the local area is diagnosed or treated with equipment funded by Scannappeal, and one in four of the local population has benefited from Scannappeal's work. One current Scannappeal project is a particular focus for Santa's Fun Run support - a 3D heart scanner, the first in the UK.
Compassionate Friends provides support to parents after the death of a child (of whatever age from a baby to an adult). They are unique in that all trained volunteers have themselves lost a child and can therefore offer true empathy and understanding. They help those more recently bereaved to develop coping strategies and find hope. There are many different forms of support – local groups, online forums, a telephone helpline (open every day and always answered by a bereaved parent), and residential weekends.