District Council Meeting - 27th March 2019
Agenda and papers for District Council meeting 27th March 2019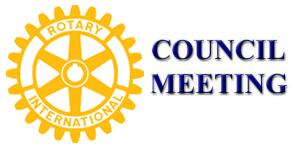 Agenda and papers for District Council meeting 27th March 2019
District Council Meeting - Wednesday 27th March 2019

The Park Hotel, 29 Denmark Street, Diss, Norfolk, IP22 4LE
Pre-booked evening meal 6pm (£14), meeting starts 7.15pm
Please find below the agenda and papers for the next DCM
Prior to the meeting there will be the opportunity for Rotary Club Central training for 15 people at 15.30hrs. Pre-booking with the District Secretary will be required. This is aimed at incoming Presidents and Presidents Elect as there will be training for Club and Executive Secretaries on 15th June.
Additionally, members of the District team will be available before the meal for those who would like more information on the workings of the District and in particular the roles of the District Officers.
---
Call Notice 27th March - registration
Those requiring meal at a cost of £14 per head. Please contact Steve Seager by email by Friday at the latest.