Choir Competition Finals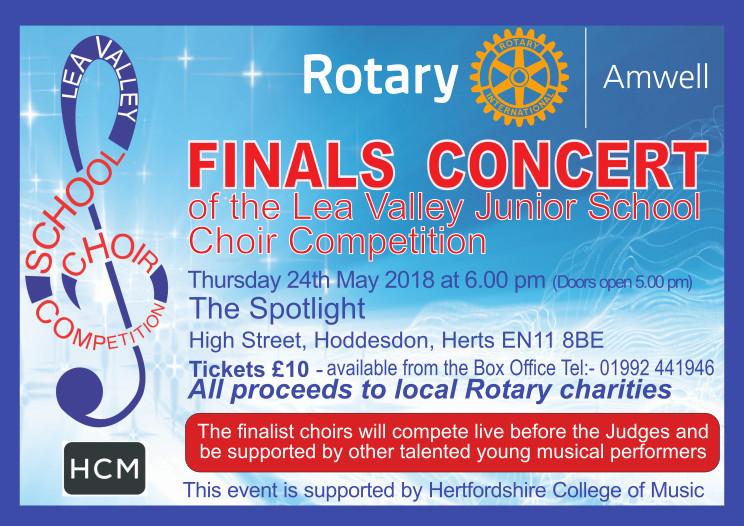 All junior schools in the Lea Valley region (Hertford, Ware & Broxbourne and surrounding areas) are invited to take part. The competition is open to choirs of up to 30 children between the ages of seven and eleven.
Choirs that register by the end of September then choose two pieces in any style, rehearse and submit recordings by the end of February. These are reviewed by a panel of three judges who select five choirs that they consider to be most proficient who are then invited to perform live at a Finals Concert at the Spotlight Theatre in Hoddesdon.
The winning school, as selected by the judges, receives a trophy, a cash prize and each winning choir participant is given a medallion as a souvenir. All children that take part in the competition are given a certificate stating that they have participated.
This year the concert will be on Thursday 24th May. This is a public event although the audience is largely comprised of parents and other choir supporters. One of our aims is to encourage the participating children to continue with musical activities. With this in mind we offer the opportunity to other talented young musical performers to appear live at the concert to supplement the show and hopefully inspire the younger ones.

Roger Williams
Amwell Rotary Club