27th Annual Charity Golf Competition at Ilkley Golf Club
The Rotary Club of Bradford Blaize held their 27th Annual Charity Golf Competition at Ilkley Golf Club. The total raised for charity over the years is now £170,000.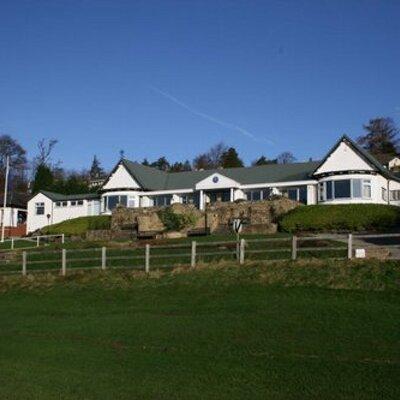 We held our 27th Charity Golf tournament at Ilkley Golf Club, one of the best golf courses in Yorkshire. Despite rain and gusting wind in the morning and the early part of the afternoon supporters said that they still had an excellent if somewhat challenging day. In the afternoon the sun finally came out and teams with later tee off times benefitted from the improving conditions.

The course was designed with input from Dr. Alister Mackenzie, then a member of Ilkley Golf Club who went on to design many other premier courses, including assisting Bobby Jones in the design of Augusta National Club, home of the US Masters Golf tournament.

The winners this year were the team from LCH Law Bradford with a total score for the day of 112.
Second place was taken by the Arthurian Legends with a score of 106.
Third were the team from Sportsshoes.com who came in at 105 points.
Fourth placed were Gordons LLP at 102 points.

Individual prizes were won by: -
Malcolm Hunter Craig of LCF Law who was nearest the pin on the second hole being 40 inch away after his drive.
Mark Iley from the FRP Advisory team whose drive on the 18th was actually touching the rope for the straightest drive.

Contact Derek O'Hearne about this page: