Annual Duck Race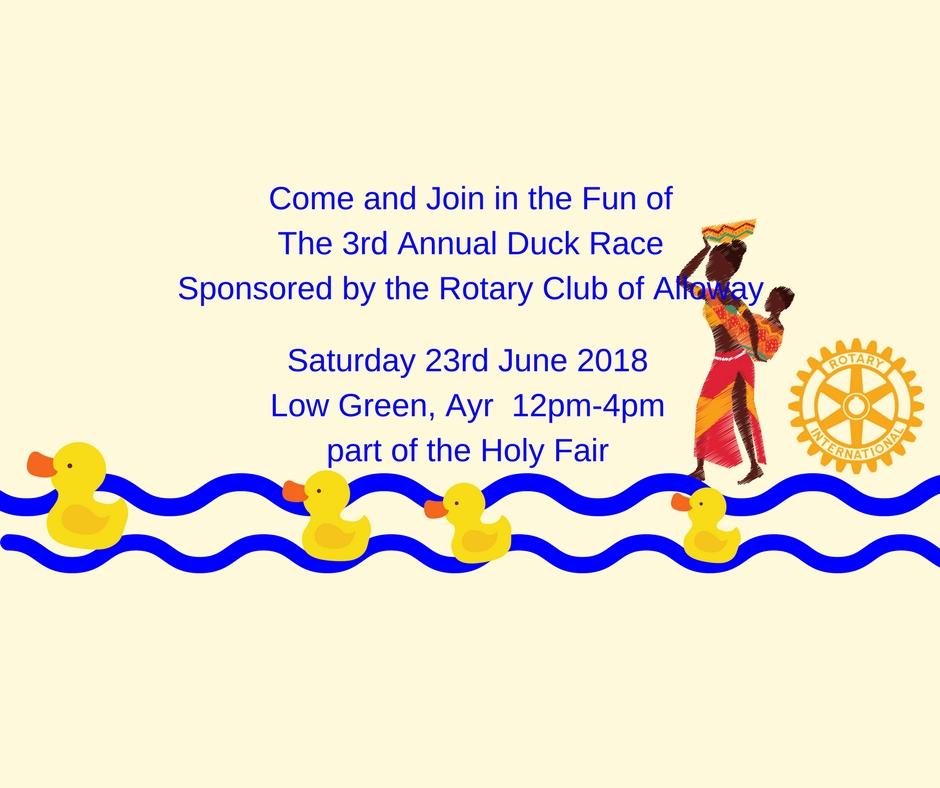 3rd Annual Duck Race
Our 3rd Annual Duck race will take place on the Low Green, as part of the Holy Fair.
This year we are raising money to provide a community in Kenya,Africa, the chance of clean water, and a means to improve their health and wellness, by enabling them to build a sand dam. Read more on Excellent Development

Ducks are now available to sponsor at just £1/duck for the public.
Corporate ducks are also available. If you are a business and would like to sponsor a corporate duck then please complete the form below.

We are grateful to the following Businesses who have already sponsored a Corporate Duck
Ayrshire College A Joy of Health Clinic Catherine Cowie Counselling Orr & Simpson Opticians

PetCayr The Baby's Castle Kay's Curling

William Duncan Accountants Corum Property Drain Klear Parks Doonfoot Micro Storage
Castlehill Roofing Prolawn Ltd

Sillars Carpets Donald Reid and Sons Builders Caltech Scotmin Nutrition The Wishing Well Caledonian Windows R W Scotland S & C Engineering

Contact Peter Christy about this page: