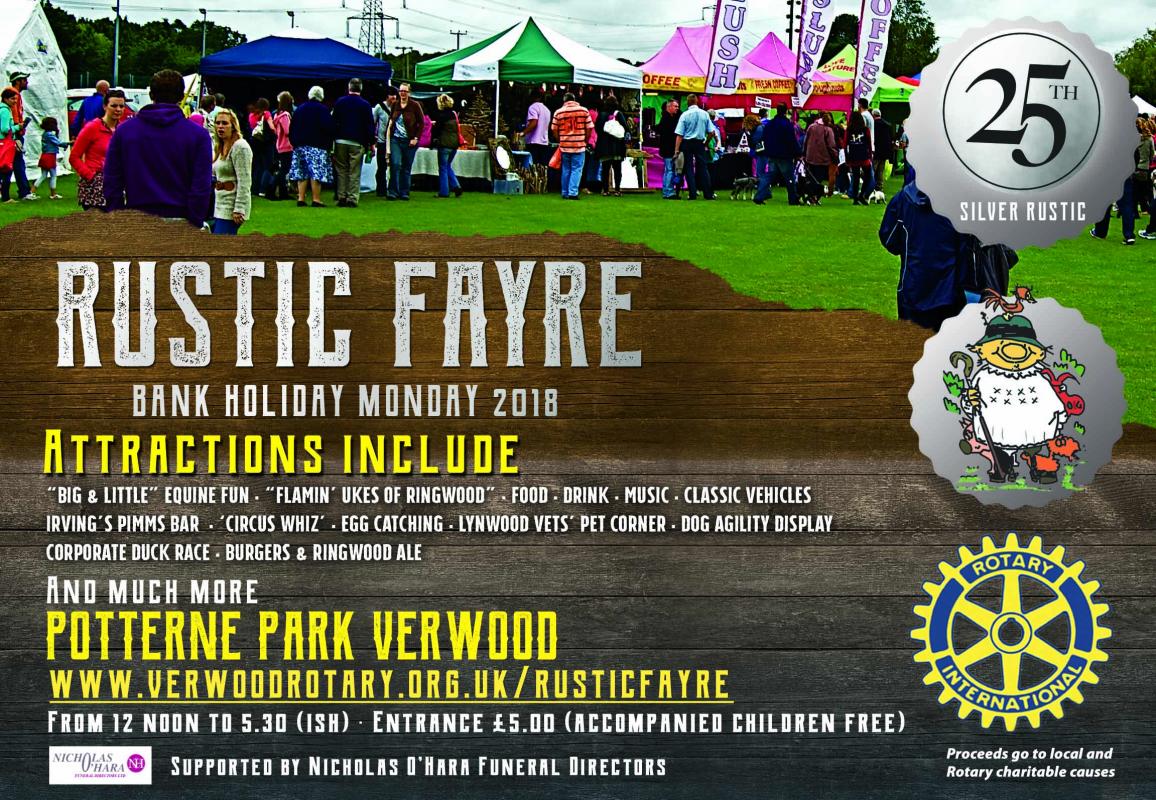 The next Rustic Fayre takes place on August Bank holiday. Gates open 12:00
This year will be our 25th event so you can expect a return of most of the usual activities plus something additional for this occassion.
Please visit the Rustic Fayre website pages to keep up to date with what's going on.
for further information please contact us via the email rusticfayre@verwoodrotary.org.uk