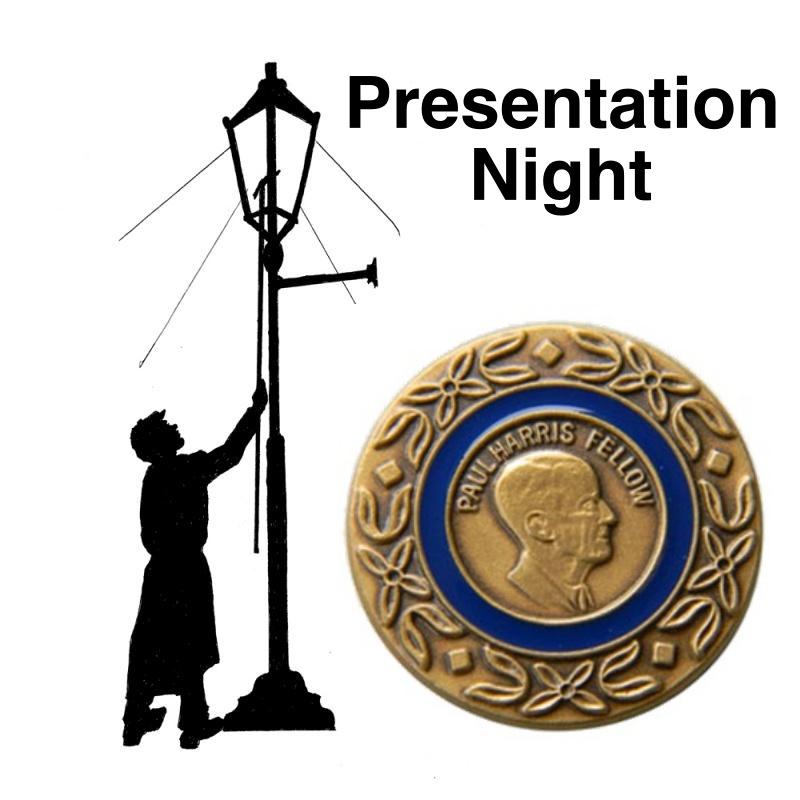 This will be at Heaton Moor Golf Club at 19:15 for 19:45 . It will include a three course meal and music from professional classical guitarists.
The cost will be £19 per person for a three course meal with classical guitar music before the presentation . Rotarians , partners and other guests will be very welcome , dress code is lounge suit or smart casual. Please contact Najib if you wish to attend (and have not already done so)
For the benefit of non Rotarians , the Paul Harris Fellowship is a recognition of exceptionally high levels of "service above self" . Paul Harris founded Rotary in 1905 and there are now 1.2 million members in over 200 countries . Recognition as a Paul Harris Fellow can be awarded to both Rotarians and non-Rotarians who , in the opinion of the local club , are deserving of such special recognition.
In order to make an award the club must have donated at least the equivalent of $1000 for each recipient to the Rotary Foundation which is Rotary's "central" charity fund.
The Rotary Foundation spends the donations on service projects around the world , perhaps the most well known being its work in the vaccination programme to eliminate Polio.
The musical entertainment at the event will be provided by two classical guitarists Ed Billingham and Jo Wade who will play for around 30 minutes after the meal . Some short videos by Ed and Jo can be accessed below as a "taster" of the type of music you can expect.
Click on the links below and then the triangular play button
Contact Najib Yousif about this page: