BURNS NIGHT SUPPER
We will again be holding a traditional Burns Night Supper to which guests are most welcome. It is always a most enjoyable night. Tickets at £20.00 now available.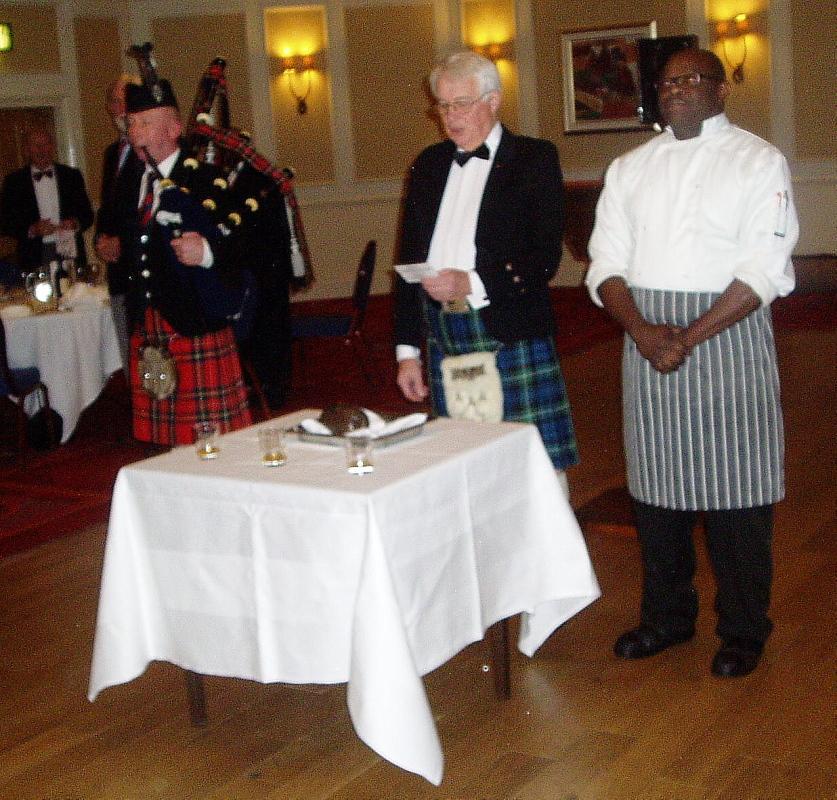 Paul Hamilton will be the piper and will perform the traditional address to the Haggis.
Afterwards the band Redeswyre will play for Ceilidh dancing.
Contact Tony Wortman about this page: