Saturday 17th November in Kintore Village Hall between 2 and 4 pm
Do you remember being a RYLA candidate at Abernethy? The presentations you gave afterwards were always full of how much you enjoyed the experience, from the team building to the scary events and the development of your leadership skills.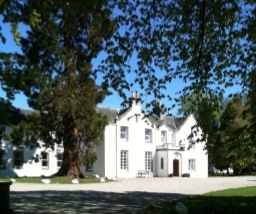 As Rotarians we are interested in what you have been doing since and whether you still use some of the skills you learned then. We would like to invite you to a re-union of our present and past candidates. So if you live, work or were a RYLA candidate in Aberdeenshire please get in touch. We have booked Kintore Village Hall for Saturday 17th November in the afternoon. Drop in between 2 – 4 and have an afternoon tea party where you will be able to meet up with Rotarians, Mentors on both the Girls and Boys camps, and of course the other RYLA candidates some of which you may know and some will be strangers but you will all have a common experience of being a RYLA candidate. We will have some videos and pictures of the previous years.
We would like to hear from you and so if you are coming please email me on
rylaevent1711@gmail.com or text at 07762806666
If you can't come but you would like to send a message or quote on what you think now as you reflect on these experience then please do so.
Here is a message from Alan Millar who in 1991 was a RYLA candidate from the Rotary Club of Arbroath but now Principal Teacher of Additional Support Needs in Kemnay Academy. He gives back by supporting the Interact Club.
I attended RYLA almost 30 years ago (yikes!) a relatively shy, introverted 16 year old. I was still relatively shy when I left a week later but, on reflection, don't think I really appreciated the skills and confidence I gained on RYLA until years later looking back on how I have thrived when facing new or unfamiliar situations.
Here is a message from Fiona Campbell who was a RYLA candidate from the Rotary Club of Ellon. She gives back by being a RYLA Mentor at the girls' camp.
RYLA taught me so many things not just leadership but also how to make new friends, face my fears, think of the team before myself and most of all try everything. These are skills I didn't just use that week but have used almost every day since. Now I'm grateful for the opportunity to pass this on by being a mentor.
Kindest Regards
Contact Mick Gordon about this page: